Impact of the Moral Recovery Program for Drug Surrenderees in Cavite
Keywords:
war on drugs, drug surrenderees, moral recovery program
Abstract
The main objective of the study is to evaluate the impact of the moral-recovery program done by different religious organizations in cooperation with the Dangerous Drugs Board (DDB) of the Philippines, Philippine National Police, Local Governments Units, and Non-Government Agencies and various business sectors.  A total of 131 drug surenderees from Cavite, Philippines were purposively selected to participate in the study. One hundred fourteen (87%) respondents are male and 17 (13%) are female. Survey questionnaires and interviews were used to gather the data to find out how the program made an impact to the morality of the surrenderees. Frequency and percentages were used for statistical analysis. Results showed that after attending the 3-month moral recovery program, 111 (85%) of the drug surenderees resolved to stop using drugs, 64 (49%) committed to attend church regularly, 98 (75%) have a better relationship with God, and 23 (18%) have a healthier perspective in life and became more responsible members of their own families. The respondents, who were influenced by their friends to use drugs, after attending the 12-session moral recovery program that lasted for three months, changed their lives dramatically from turning to drugs to turning to God in solving their problems. This proved that the program helped the drug surenderees to improve their lives and relationship with God and with other people. Since this program is mandated by the government, it is recommended that further studies on the impact of the moral recovery program in other areas in the Philippines be done.
Downloads
Download data is not yet available.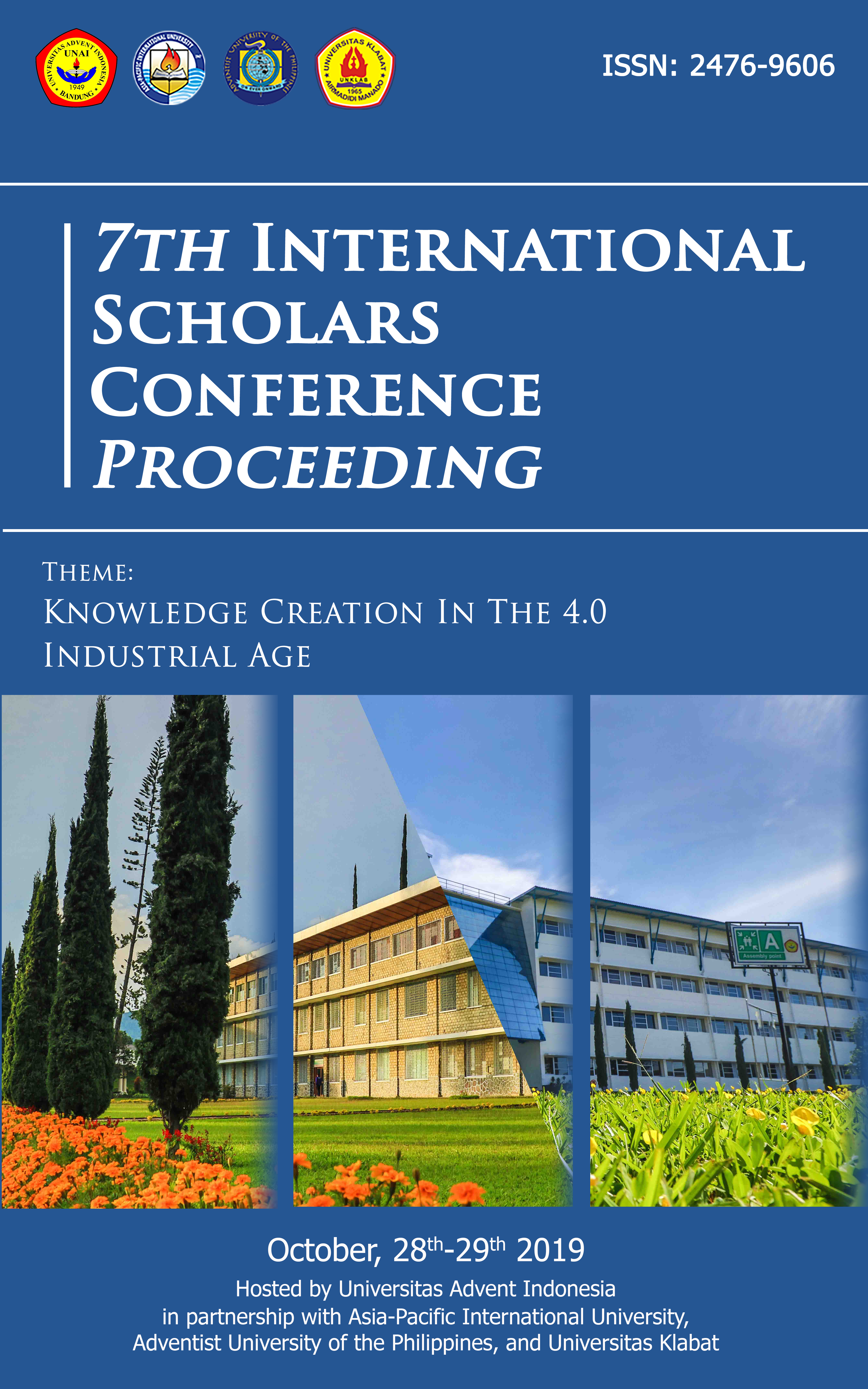 Downloads
How to Cite
Carpizo, E. M., & Sansano, A. G. S. (2019). Impact of the Moral Recovery Program for Drug Surrenderees in Cavite. Abstract Proceedings International Scholars Conference, 7(1), 901-908. https://doi.org/10.35974/isc.v7i1.1026
Section
Art, Humanities & Social Sciences
License
Copyright © 2019 ISC Committee.