Antimicrobial Efficacy of Carabao Grass (Paspalum conjugatum) leaves on Staphylococcus aureus
Keywords:
Paspalum Conjugatum, carabao grass leaves, Staphylococcus aureus
Abstract
In the Philippines, the Paspalum conjugatum or known by its common name as "carabao grass"
is usually consumed for livestock as well as for landscaping. Paspalum conjugatum has been
known to have phytochemicals that kill microorganisms. This experimental research
determined the phytochemicals present and antimicrobial efficacy of Paspalum conjugatum
against Staphylococcus aureus. Samples of the carabao grass was purchased, washed and then
dried. An extract was obtained from the sample. The extract was then sent to an accredited
testing center for phytochemical test to identify the different components of the plant extract.
The antimicrobial activity of the paspalum conjugatum extract was then determined through
the use of the disc diffusion method. The zone of inhibition of Paspalum Conjugatum was also
compared to a control standard such as oxacillin.
The results of the study revealed to have abundant constituents of sterols, flavonoids and
tannins; moderate levels of triterpenes, saponins and glycosides; and traces of alkaloids. The
antimicrobial testing showed results that Paspalum Conjugatum had 10mm zone of inhibition
which means that it has a complete inhibitory activity with severe reactivity against the tested
organism, staphylococcus aureus.
The study concludes that Paspalum conjugatum can be used to eliminate staphylococcus
aureus. It is recommended that further studies be conducted for the use of Paspalum
conjugatum in the treatment and prevention of diseases caused by staphylococcus aureus.
Downloads
Download data is not yet available.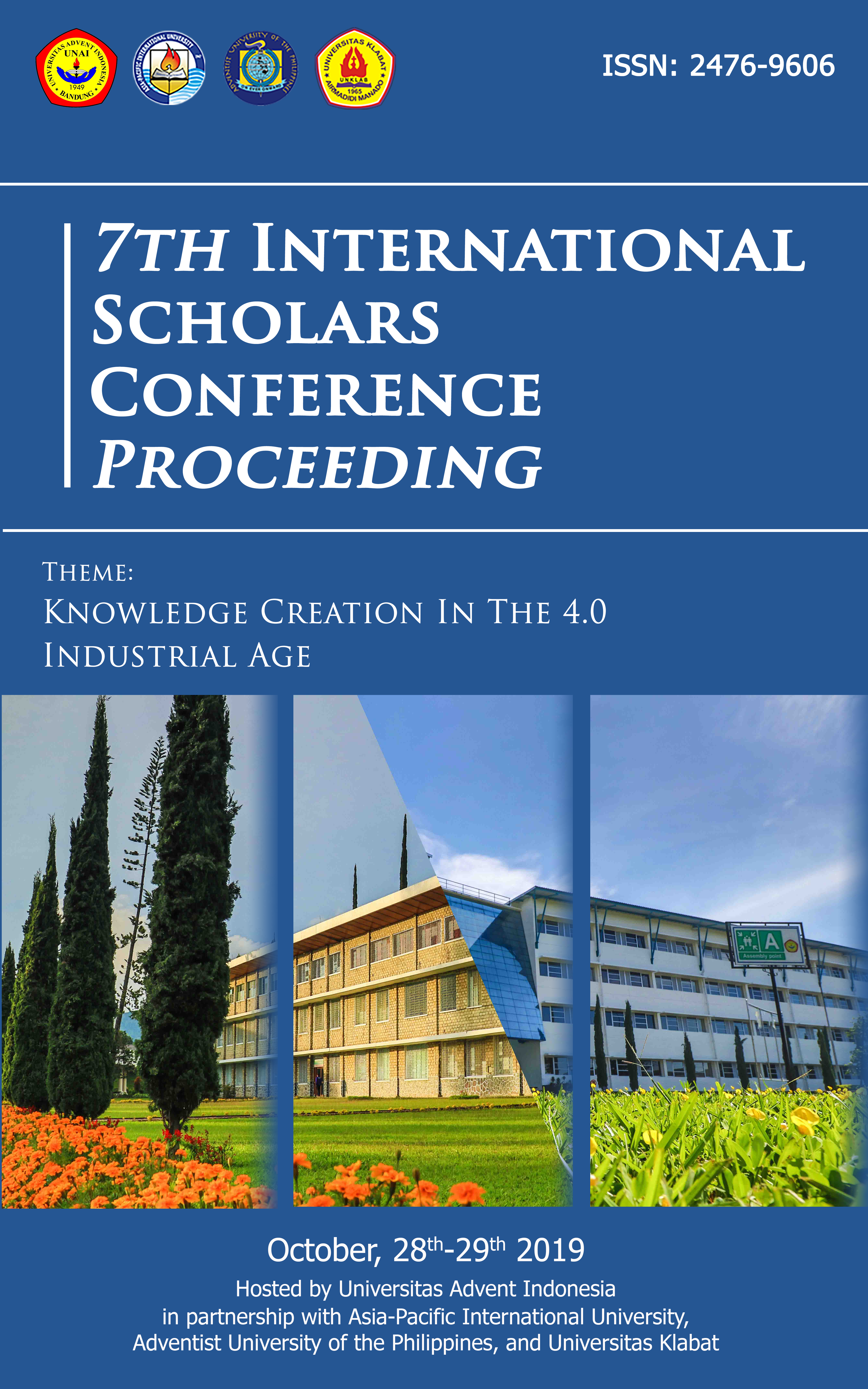 Downloads
How to Cite
Garduque, D. A. P., Mateo, K. R. G., Oyinloye, S. M. A., & Lucero, J. A. kristine L. (2019). Antimicrobial Efficacy of Carabao Grass (Paspalum conjugatum) leaves on Staphylococcus aureus. Abstract Proceedings International Scholars Conference, 7(1), 384-397. https://doi.org/10.35974/isc.v7i1.1035
License
Copyright © 2019 ISC Committee.