Instructional Strategies: A Way of Integrating Faith and Learning in Higher Education
Alvyn Hendriks

Universitas Advent Indonesia

Anne Lou M. Hendriks

Universitas Advent Indonesia
Keywords:
Integration of faith and learning, instructional strategies, students, West Indonesia
Abstract
Despite the vast research on the integration of faith and learning, little is known onhow instructional strategies can enhance what true education necessitates, i.e. anIFL that prepares learners beyond the present life. This quantitative study exploredthe implementation of such strategies as perceived by students in higher educationin West Indonesia. The findings revealed that to be more effective and powerful inIFL, instructional strategies play an important role—within and without theclassroom setting. Implications of this study include the necessities for teachers'knowledge on the effective application of instructional strategies.
Downloads
Download data is not yet available.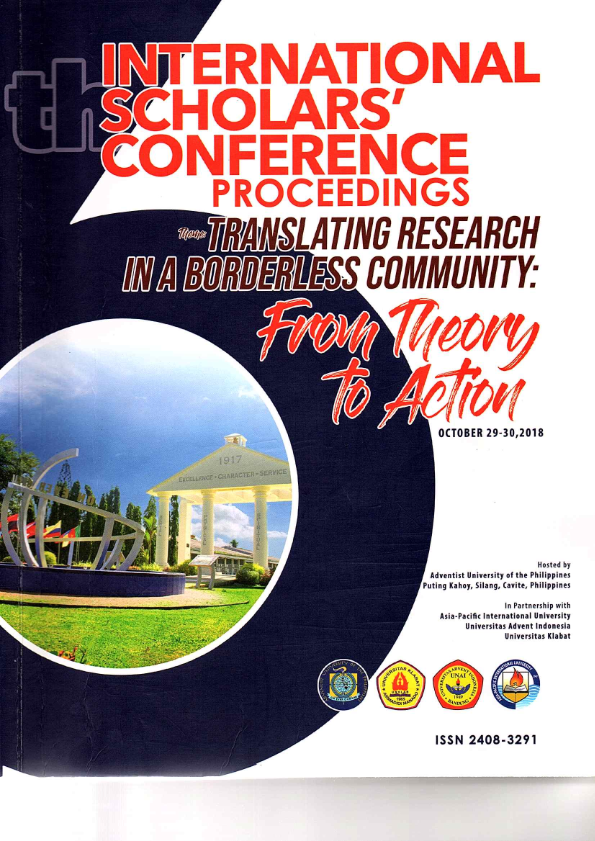 How to Cite
Hendriks, A., & Hendriks, A. (2018). Instructional Strategies: A Way of Integrating Faith and Learning in Higher Education. Abstract Proceedings International Scholars Conference, 6(1), 305. https://doi.org/10.35974/isc.v6i1.1308
Copyright (c) 2018 International Scholars Conference
This work is licensed under a Creative Commons Attribution-NonCommercial-ShareAlike 4.0 International License.
Copyright © 2019 ISC Committee.