Ing Ngarsa Sung Tuladha Learning Model
Keywords:
Ing ngarsa, Tuladha, Learning Model.
Abstract
This paper aims to describe a design of cooperative learning models that emphasize
exemplary criteria in conveying information or concepts / ideas in the classroom. In
conveying information or concepts, teachers as educators and leaders must be truly prepared
and know well that the examples of the concepts to be conveyed are good and true. Realizing
that a teacher or leader who determines the direction is a role model, and as a role model, the
people around him will follow, so as a leader must be able to give a survey and who cling to
his responsibilities, is expected to be aware of his actions, behavior, ways of thinking, even
the habit will be followed by many people. Ing Ngarsa Sung Tuladha is a leadership aspect
that has a group learning leader. These aspects are capable of moving and directing group
members to determine the direction and purpose of learning. This study uses descriptive,
comparative and development research methods. Descriptive and comparative methods to
support empirical research. With the development research method the learning environment
will be developed and evaluated to test the effectiveness of the model design. Based on the
testing criteria for the two mean differences are if the acquisition is p. sig. value < 0.05 then
H0 is rejected. Because of the acquisition of p. sig. value = 0.00 < 0.05 so H0 is rejected,
meaning that the learning outcomes of students who use Ing Ngarsa sung Tuladha's
cooperative learning model are better than ordinary learning. Learning outcomes of students
who get the Ing Ngarsa Cooperative Learning model are better than students who do not use
it. Overall students have good attitudes and morals.
Downloads
Download data is not yet available.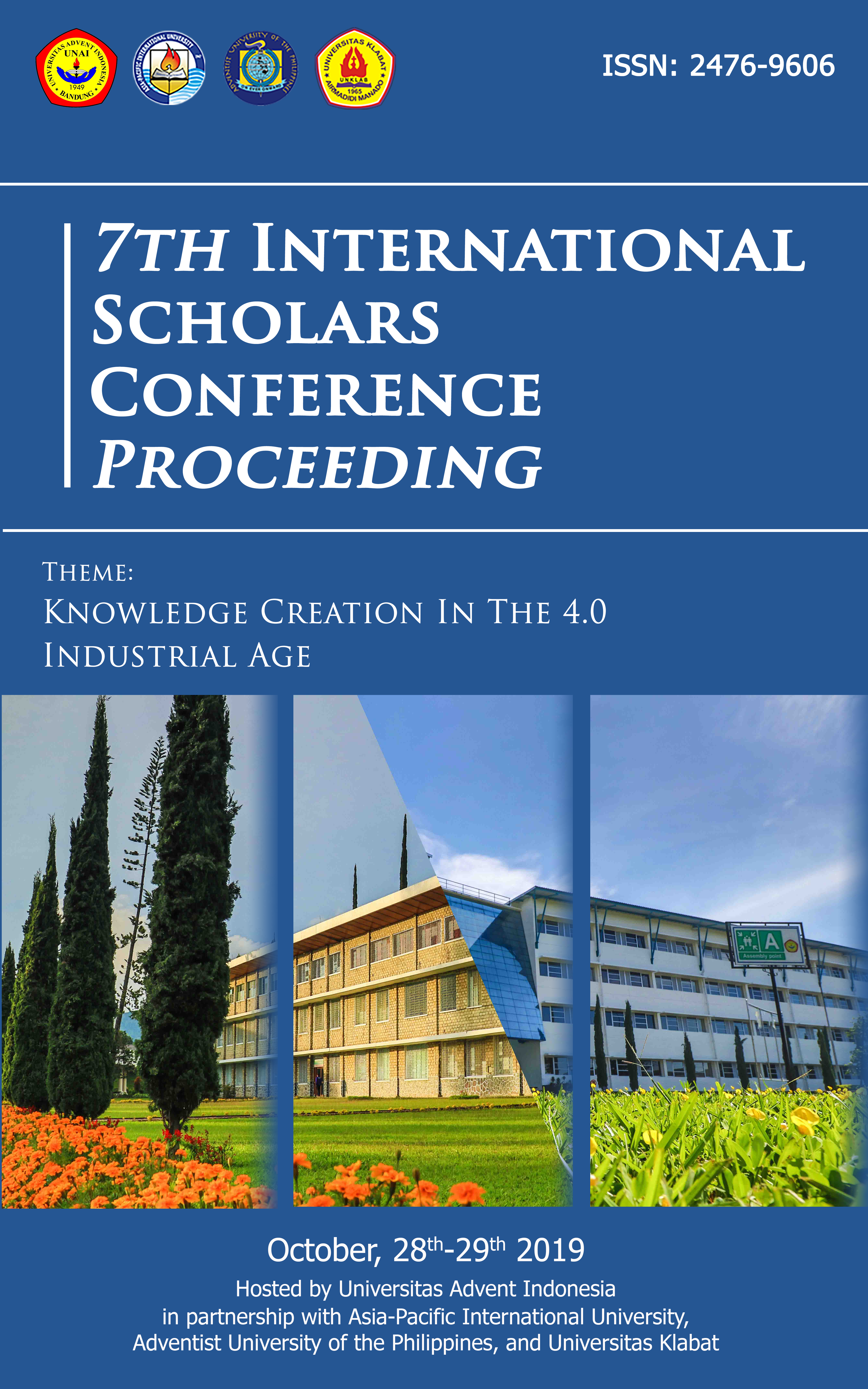 Downloads
How to Cite
Hutagaol, K. (2019). Ing Ngarsa Sung Tuladha Learning Model. Abstract Proceedings International Scholars Conference, 7(1), 1597-1609. https://doi.org/10.35974/isc.v7i1.1373
License
Copyright © 2019 ISC Committee.