Art as an Escape: A Narrative of a Fine Arts Graduate
Keywords:
Visual arts, Escapism, Narrative inquiry
Abstract
In the field of visual arts, there are a few studies conducted on the subject of es-capism among artists. This research paper is conducted, in the context of contemporary visual arts, with the purpose of contributing to the knowledge regarding escapism and the experiences of artists who resort to art as an escape. Using the narrative research design, the central research question is "How do personal experiences trigger a Fine Arts graduate artist to resort to art as an escape?". A graduate of Fine Arts who personally considers art as an escape was the participant of the study. Data were gath-ered using semi-structured interviews, and analysed based on the narrative inquiry research framework by Connelly and Clandinin (1990). The findings were categorised into the following three themes: (a) situation, (b) interac-tion, and (c) continuity. This research will contribute to the existing knowledge of escapism in the field of visual arts even in the local context. Further research on the lives of contemporary artists and artisans is needed in the field of narrative inquiry. Moreover, a deeper understanding of the mental and emotional issues among artists will clary misconceptions in the field of visual art and also give new perspectives and insights to a common mentality of artists as introverts or other negative stereotypes..
Downloads
Download data is not yet available.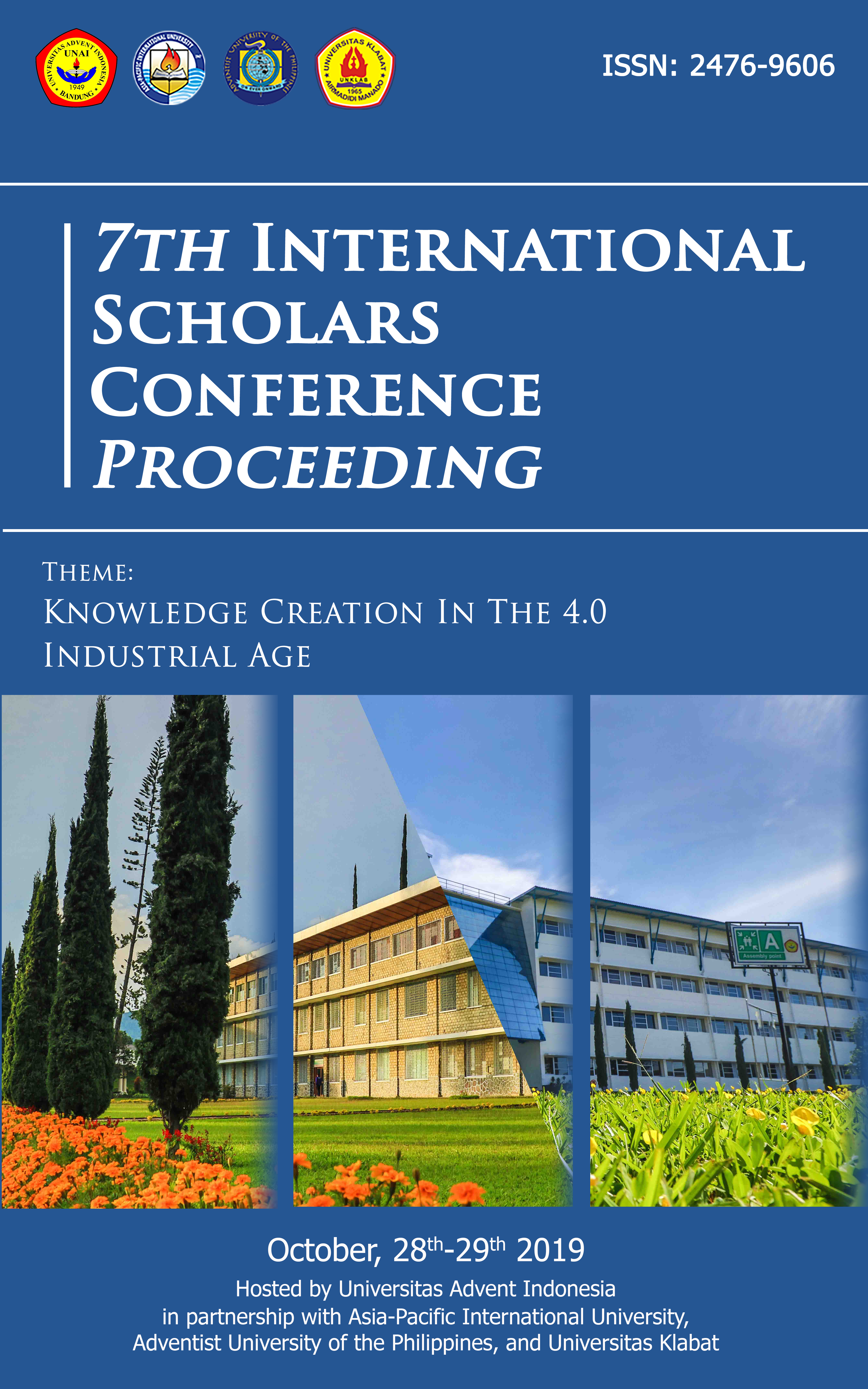 Downloads
How to Cite
Tangonan, H. L. A., & Selda, C. S. (2019). Art as an Escape: A Narrative of a Fine Arts Graduate. Abstract Proceedings International Scholars Conference, 7(1), 909-924. https://doi.org/10.35974/isc.v7i1.1578
Section
Art, Humanities & Social Sciences
License
Copyright © 2019 ISC Committee.