THE IMPACT OF CAPITAL STRUCTURE ON FIRM PERFORMANCE
Keywords:
Capital Structure, Theories, Company Performance, Variables, Correlations
Abstract
Derived from the scholarly disagreements, this paper is mainly to investigate the influence of capital structure on corporate performance. This study employs library documents to evaluate some variables regarding firm performance; earnings per share, return on asset and return on equity; as dependent variables, and four ratios regarding capital structure; short-term debt, long-term debt, debt assets and debt to equity; as independent variables. My intention is to examine the findings from several studies, concerning the negative relation and positive relation between capital structure and firm performance.
Downloads
Download data is not yet available.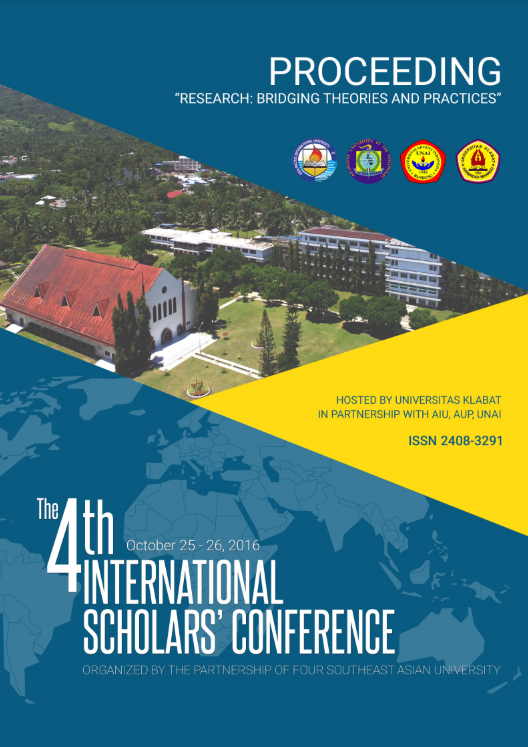 Downloads
How to Cite
Massie, C. M. (2016). THE IMPACT OF CAPITAL STRUCTURE ON FIRM PERFORMANCE. Abstract Proceedings International Scholars Conference, 4(1), 27. https://doi.org/10.35974/isc.v4i1.1717
Section
Business & Governance
License
Copyright © 2019 ISC Committee.