JESUS AND THE LEPER IN LUKE 5:12-18
Keywords:
Leprosy, Leper, Heal, Cleanse, Jesus, Ministry
Abstract
This journal focuses on the role of Jesus in cleansing and healing the lepers.  Biblical background of leprosy is described in this research. Both the Old Testament and New Testament show acts dealing with this matter. In the Old Testament the treatment for the lepers is given in a specific and detail description.  The scrutinizing for the lepers in the Old Testament is done by the priest in the Sanctuary. In Luke 5:12-18 shows that Jesus heals and purifies the lepers. This act is a fulfilment of the leprosy law in the Old Testament, its connection with sin, and the core of the ministry of Jesus.
Downloads
Download data is not yet available.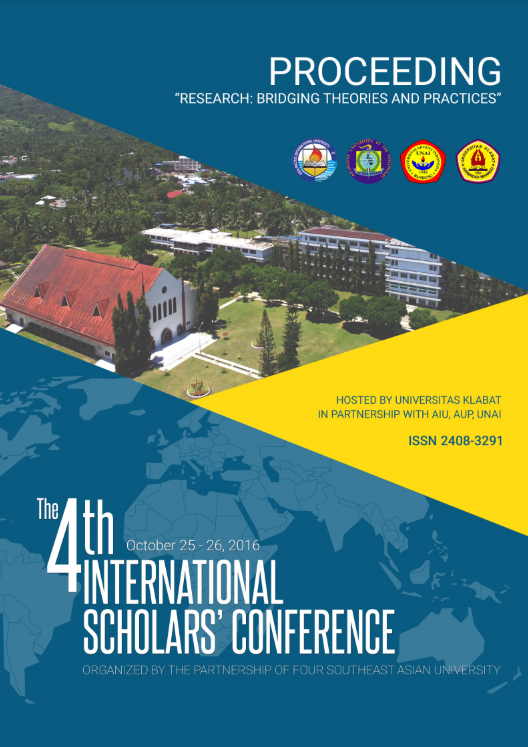 Downloads
How to Cite
Tangkudung, C. P. (2016). JESUS AND THE LEPER IN LUKE 5:12-18. Abstract Proceedings International Scholars Conference, 4(1), 103. https://doi.org/10.35974/isc.v4i1.1790
License
Copyright © 2019 ISC Committee.