ASSET STRUCTURE AND CAPITAL STRUCTURE: AN EVIDENCE OF TRANSPORTATION COMPANY LISTED AT INDONESIAN STOCK EXCHANGE
Keywords:
Asset Structure, Capital Structure, Transportation
Abstract
Transportration is very essential in the archipelagic country that make people can go from one place to another. So, it is interesting to see the capital structure of Transportration Companies and factor affecting it. The purpose of this study was to look at the effect of asset structre on capital structure of these Transportation Companies. Method used this study descriptive, and the variable used in the study are Asset Structure with Fixed asset to current asset as its proxy in independent variable, and Capital Structure with debt to equity ratio as its proxy in dependent variable. Population used in this study is 10 transportation companies listed on the Indonesia Stock Exchange with an observation period of 2 years, namely in 2016-2017. The analysis of the data is using descriptive statistics, correlation, significant test, and regression linear. The results of the study shows that there is no significant relationship between asset structure and capital structure of Transportation Sub Sector in the Indonesia Stock Exchange seen from t-count 1.610 with a significant value of 0.436 > 0.05. The result descriptive result shows that sub-sector has average use of debt in debt to equity ratio of 126.40% of debt, which means that transportation company used their capital more in their funding then using debt. For asset structure the result shows that the transportation companies asset structure is more on fixed asset than current asset with ratio of 2.5920.This result indicates that transportation companies have tendencies to focus on fixed asset than current asset in their asset structure. In terms of capital structure they also seem to lean on equity than debt in their capital structure. However, since the result is not significant, it is recommended for future researcher to use different ratios and variables in their study.
Downloads
Download data is not yet available.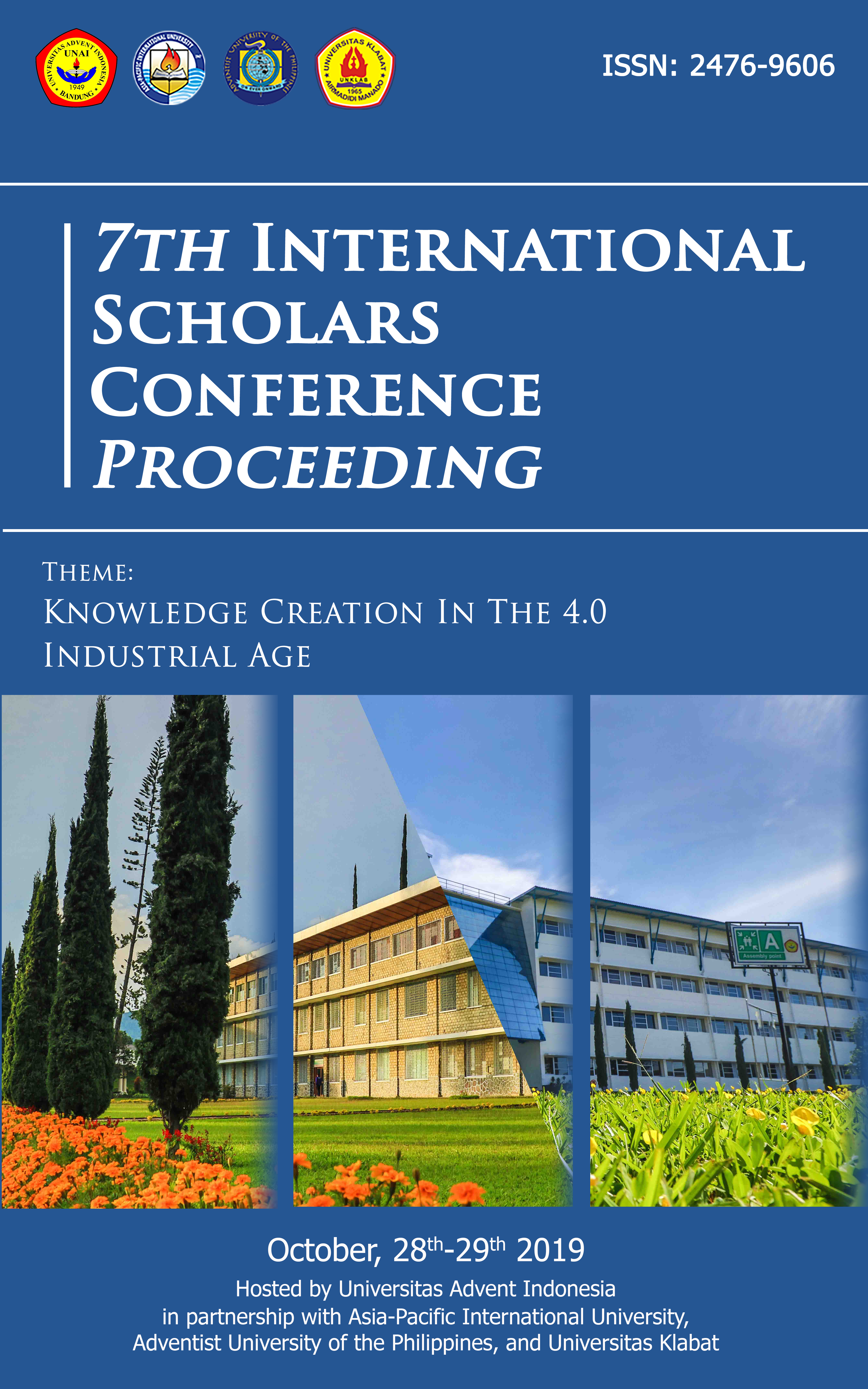 Downloads
How to Cite
Doloksaribu, G. C., & Hutabarat, F. M. (2019). ASSET STRUCTURE AND CAPITAL STRUCTURE: AN EVIDENCE OF TRANSPORTATION COMPANY LISTED AT INDONESIAN STOCK EXCHANGE. Abstract Proceedings International Scholars Conference, 7(1), 1315-1321. https://doi.org/10.35974/isc.v7i1.1995
Section
Business & Governance
License
Copyright © 2019 ISC Committee.