Analysis of Knowledge, Attitude and Practices regarding Sexually Transmitted Infections among post-secondary students Thailand.
Keywords:
Sexual awareness, sexual knowledge, sex education, sexual intercourse
Abstract
This paper reports on the Knowledge, Attitude and Practices regarding Sexually Transmitted Infections among post-secondary students in faith-based institution and public institutions.  A survey was administered to select three different universities and over 700 participants were selected randomly. The survey included outcome measures including biodata and socio-economic status, moral and religious beliefs, sex and sexuality, STI knowledge and screening. The students responded range in age from 15 to 27+ years old and include freshmen, sophomores, juniors and seniors. Most respondents (86%) were female and aged 19-22 years old (88%). The respondents self-reported as Muslim (66%) or Buddhist (34%) and as conservative (29%), moderate (66%) or liberal (5%). Although 55% and 97% of respondents reported that there were sexual health discussions at their university, and their university had programs that teach about the pros and cons based on religion, respectively, over 82% report that they are still curious about sex and STI. Almost all students (97%) know what an STI is and can correctly identify the most publicized STIs. A large number (24%) failed to select genital warts as an STI. However, their attitudes about sexual relationships suggest unsafe sexual behavior. Almost half of the respondents think that one must have sex more than one time to catch an STI. Overall 34% say sex is ok as long as it does not lead to an STI or pregnancy and 51% said that promoting safe sex is more important than promoting abstinence.  Some respondents also have some falsely held beliefs such as STIs can be spread by touching (26%) and insects (27%).  This study concludes that Knowledge about sexually transmitted infections and programs delivered at tertiary institutions surveyed do not reduce risky behavior among the students. New methods of equipping students with knowledge and greater access to confidential advice and counselling may bring about better integration of awareness and knowledge to student lifestyle.
Downloads
Download data is not yet available.
References
Adventist Organizational Directory. (2019). Retrieved September 29, 2019, from http://www.adventistdirectory.org/.
Aygor, H., Altuntug, K., & Ege, E. (2017). The Views of Students on Sexual Health and Reproductive Health Course. Sexuality & Disability, 35(3), 387–394. https://doi.org/10.1007/s11195-017-9489-5
Chin, J. J., & Neilands, T. B. (2016). Chinese Immigrant Religious Institutions' Variability in Views on Preventing Sexual Transmission of HIV. American Journal of Public Health, 106(1), 110–118. https://doi.org/10.2105/AJPH.2015.302924
Cleland, J. (2001). Illustrative questionnaire for interview–surveys with young people. J Cleland. Asking Young People about Sexual and Reproductive Behaviours. Illustrative Core Instruments. World Health Organization: Geneva.
Cleland, J., Ingham, R., & Stone, N. (2001). Asking young people about sexual and reproductive behaviours: Illustrative Core Instruments. Retrieved from https://www.who.int/reproductivehealth/topics/adolescence/sample_core_instrumen ts.pdf
Jongsthapongpanth, A., & Bagchi-Sen, S. (2010). The Context and Impact of HIV and AIDS in Chiang Rai, Thailand: A Study of Youth and Young Adults. Annals of the Association of American Geographers, 100(1), 30–56. https://doi.org/10.1080/00045600903364176
Mahay, J., Laumann, E. O. and Michaels, S. (2000) Race, gender, and class in sexual scripts. In E. O. Laumann and R. T. Michael (eds) Sex, Love, and Health in America (Chicago, IL: University of Chicago Press), pp. 197–238.
Mamilla, S., & Goundla, S. (2019). Knowledge about menstrual hygiene, sexual health, and contraception in educated late adolescent age girls. Journal of Family Medicine & Primary Care, 8(2), 610–613. https://doi.org/10.4103/jfmpc.jfmpc_320_18
McFarland, M. J., Uecker, J. E., & Regnerus, M. D. (2011). The role of religion in shaping sexual frequency and satisfaction: evidence from married and unmarried older adults. Journal of Sex Research, 48(2–3), 297–308. https://doi.org/10.1080/00224491003739993
Meechamnan, C., Fongkaew, W., Chotibang, J., & McGrath, B. B. (2014). Do Thai parents discuss sex and AIDS with young adolescents? A qualitative study. Nursing & Health Sciences, 16(1), 97–102. https://doi.org/10.1111/nhs.12072
Saraçoğlu, G. V., Erdem, I., Doğan, S, & Tokuç, B. (2014). Youth Sexual Health: Sexual Knowledge, Attitudes, and Behavior Among Students at a University in Turkey. Archives of Neuropsychiatry / Noropsikiatri Arsivi, 51(3), 222–228. https://doi.org/10.4274/npa.y6768
Tangmunkongvorakul, A., Carmichael, G., Banwell, C., Iwu, D. U., and Sleigh,A. (2011). Sexual perceptions and practices of young people in Northern Thailand. J Youth Stud, 14 (3), 315–339. doi:10.1080/13676261.2010.522562
Thianthai, C. (2019). Young people's views of the constraints on sex education in Bangkok, Thailand. Sex Education, 19(2), 180–194. https://doi.org/10.1080/14681811.2018.1526066
Tukker, M. (2013). Where sexuality and spirituality meet: An assessment of Christian teaching on sexuality and marriage in relation to the reality of 21st century moral norms. HTS Teologiese Studies / Theological Studies, 69(1), 8 pages. doi:https://doi.org/10.4102/hts.v69i1.1343.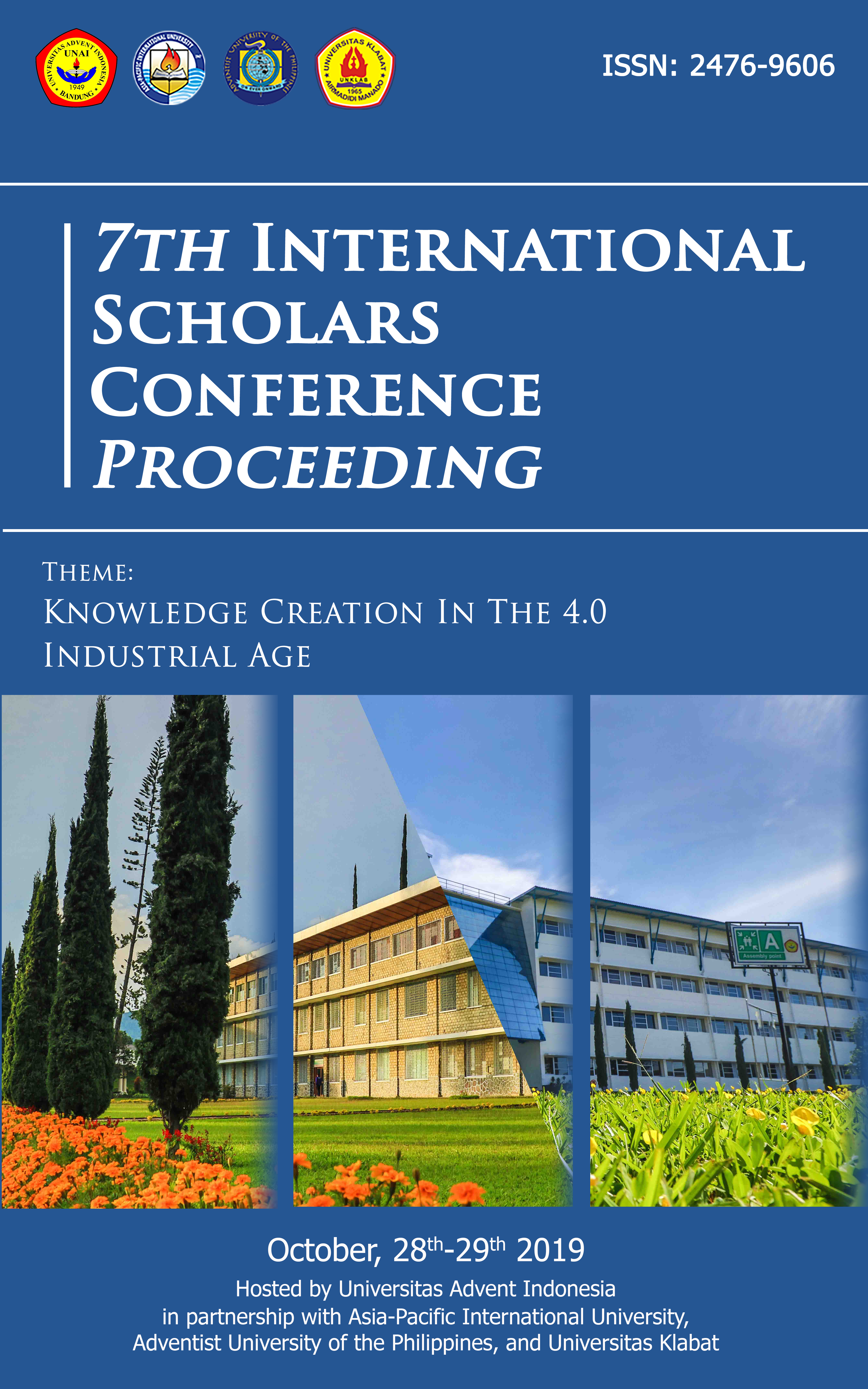 Downloads
How to Cite
Walemba, E. M., & Taweeyanyongkul, K. (2019). Analysis of Knowledge, Attitude and Practices regarding Sexually Transmitted Infections among post-secondary students Thailand. Abstract Proceedings International Scholars Conference, 7(1), 836-849. https://doi.org/10.35974/isc.v7i1.2099
License
Copyright © 2019 ISC Committee.