Mobile textula: a possible new way of reawakening the marginalized Philippine poetry
Keywords:
textula, mobile textula, tanaga, Philippine poetry, marginalized poetry
Abstract
Introduction: Poetry has long been part of any cultural and literary heritage. Despite poetry's role in Philippine literature, the 21st-century Filipino learners lack the knowledge about folk poetry. Poems sent through short messaging service (SMS) or mobile textula were then introduced to capture the interest of the Filipino millennial learners. However, studies say little about this emerging means of literary propagation. Anchored in the Social Construction of Technology (SCOT) Theory, this study aimed to contribute to the body of knowledge to reawaken the marginalized Philippine poetry.
Method: Through external desk research, this qualitative study delved into the history, type, sample poems, and the possibility of using mobile textula to reinforce the 21st-century Filipino learners' understanding of the marginalized Philippine poetry. \
Result: After an integrative literature review of various sources (full paper in conference proceedings, journal articles, education-related sites, and online news),  it was found that mobile textula was made known in 2002 through the "Textanaga Contest," the first text-a-poem contest in the Philippines which gathered 10,000 poems on its launching day. Sample poems were that of the tanaga, dalit, and diona which are considered marginalized poetry among the generation of modern Filipinos. Moreover, a private college in one of the provinces in Luzon saw the effectivity of textula in teaching language, literature, and socio-cultural awareness.
Discussion: Therefore, the study suggests that teachers consider the use of textula in teaching literature. Further, a wide scope of an experimental study on the effectiveness of textula in the classroom is recommended.
Downloads
Download data is not yet available.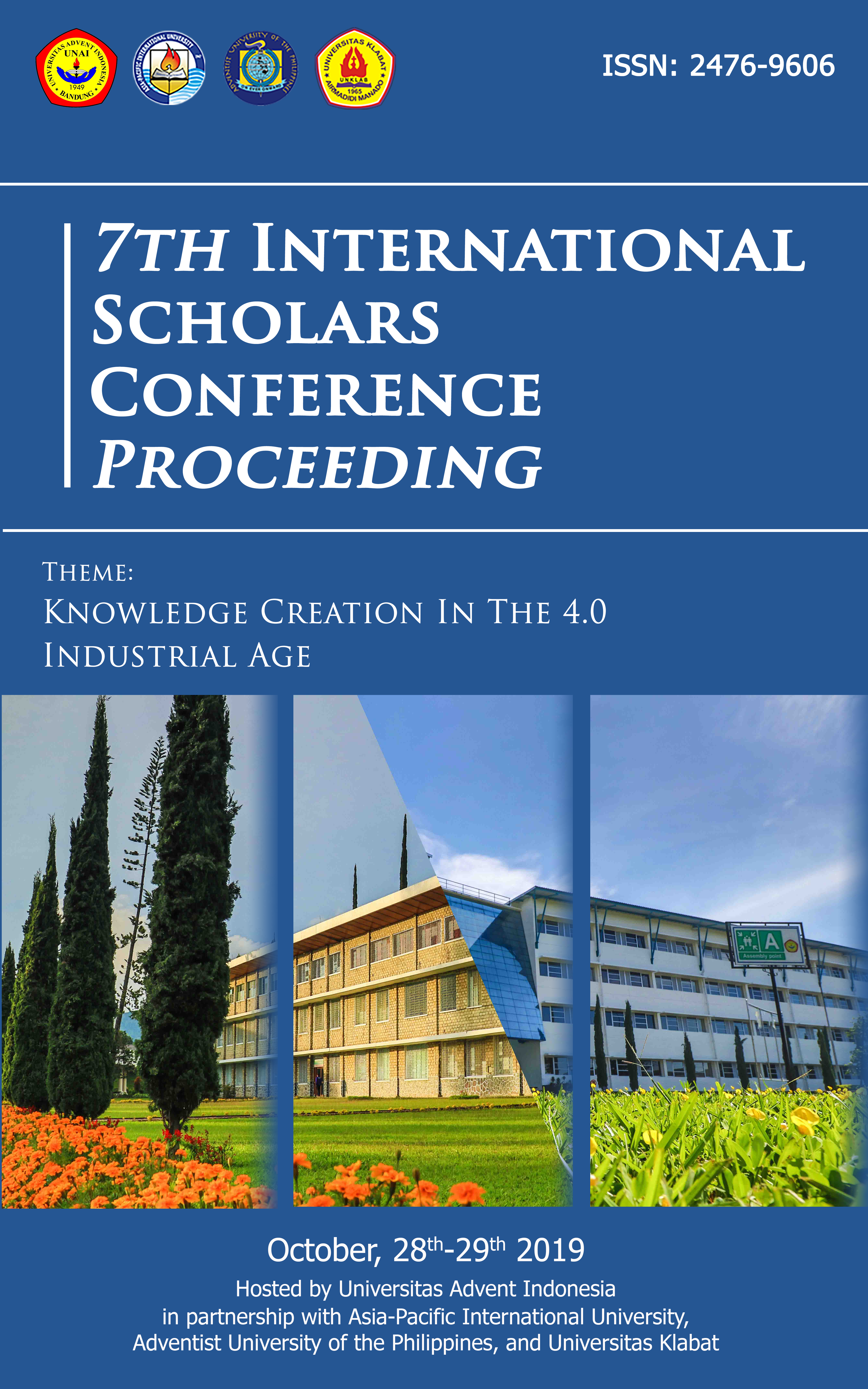 Downloads
How to Cite
Agum, A. N. C. (2020). Mobile textula: a possible new way of reawakening the marginalized Philippine poetry. Abstract Proceedings International Scholars Conference, 7(1), 2150-2163. https://doi.org/10.35974/isc.v7i1.885
License
Copyright © 2019 ISC Committee.