Are Children Qualified Subjects for Baptism?
Waldmer Greenz

Adventist University of The Philippines

CERELITO CADAO

Adventist University of Philippines
Keywords:
baptism, child baptism, maturing age, mature for baptism
Abstract
The origin and development of the New Testament baptism is considered in determining themeaning of the rite of baptism. This theological study concentrated on the common practiceof child baptism. It compared the biblical meaning of and qualification for baptism to thelevel of maturity among children to determine whether they are qualified subjects forbaptism. The study (a) connected "accountability" and "true repentance" as manifestations ofa believer and major factors for qualification and (b) examined Jewish traditions as well aslegal treatment of children with regards to these concepts.Combined with theologies derived from the meaning of baptism, this paper utilized asystematic review of findings from various researches and sources about moral developmentin children to determine an age range when children transition from childhood toconsiderable adulthood and be qualified for baptism. Historical, theological, andpsychological approaches were considered.The findings presented in this study indicate that children need to be capable of building aninternal moral code, a "spiritual coming of age" before their salvation turns to be at jeopardyand be required to make their decision for baptism. In a general sense, this age appears to be12 to 13 years old.When children come to age where they are aware or conscious of what is right and wrong,then, it indicates that they are capable of responding in the criteria of believer"s baptism.Baptism requires maturity and ability to make independent, decision for which one can beheld accountable for. It appears that between the ages 12 to 14 a child experienced a majorchange in spiritual and moral perception. For that reason, pastors should consider delayingbaptism at this age and give room for maturing.
Downloads
Download data is not yet available.
References
Allen, Alexander V. G. (1906) Christian Institutions. New York: Charles Scriber"s Sons.
Brown, Henry F. (1965) Baptism Through the Centuries. Mountain View, CA: Pacific Press.
Carr, Warren. (1964) Baptism: Conscience and Clue for the Church. New York/ Chicago/ San Francisco: Holt, Rinehart and Winston.
Cullmann, Oscar. (1950) Baptism in the New Testament. London: SCM Press.
Eller, Vernard. (1972) .In Place of Sacraments. Grand Rapids, MI: Eerdmans.
Gower, Ralph. (1987) .The New Manners Customs of Bible Times. Chicago, IL: Moody Press.
Grant, Frederick C. and Luccock, Halford, E. (1951) . The Interpreter's Bible, Vol. 7. Nashville, TN: Abingdon.
Knight, George. (2004) .Exploring Mark: A Devotional Commentary. Hagerstown, MD:. Review and Herald.
Lietzmann, Hans. (1937) The Beginnings of the Christians Church. New York, NY: Charles Sribner"s Sons.
Ministerial Association (1988) ., General Conference of Seventh-day Adventist. Seventhday Adventist Believe…Hagerstown, MD: Review and Herald.
Network, C. R. (2018) CRIN Child International Network. Retrieved from Minimum Age of Criminal Responsibility: https://www.crin.org/en/home/ages/europe.
Papadodimitraki, Yanna C. (2016) Center for youth & criminal justice. Retrieved from Minimum Age of Criminal Responsibility (MACR) – Comparative Analysis
International Profile- Germany: www.cycj.org.uk
Prat, Eduardo Cierra y. Razón de la Liturgia Católica. (1929) .Barcelona. Libería Católica Internacional.
Richards, H. M. (1961).30 Sermons. Los Angeles. Los Angeles, CA: The Voice of Prophecy.
Robinson, Robert. (1817) .The History of Baptism. Boston, MA: Lincoln & Eerdmans.
Rodr guez, ngel Manuel. (1999).Baptismal Instruction in the New Testament and Other Related Issues. Retrieved from Bible Research Institute, June.
Schenke, Lewis Bevens. (1940) .The Presbyterian Doctrine of Children in the Covenant. New Haven, CT: Yale University Press.
Thies, Kathleen M.; Travers, John F. (2009) .Growth and Development through the Lifespan. Second Edition. Sudbury, MA: Johns and Bartlett Publishers.
Waggoner, Joseph Harvey. (1878) .Thoughts on Baptism. Battle Creek, MI: Seventh-day Adventist Publishing Assoc.
White, G. Ellen. (2004) .Council to the Church. Nampa, ID: Pacific Press.
White, G. Ellen. (2000) .Steps to Christ. Mountain View, CA: Pacific Press.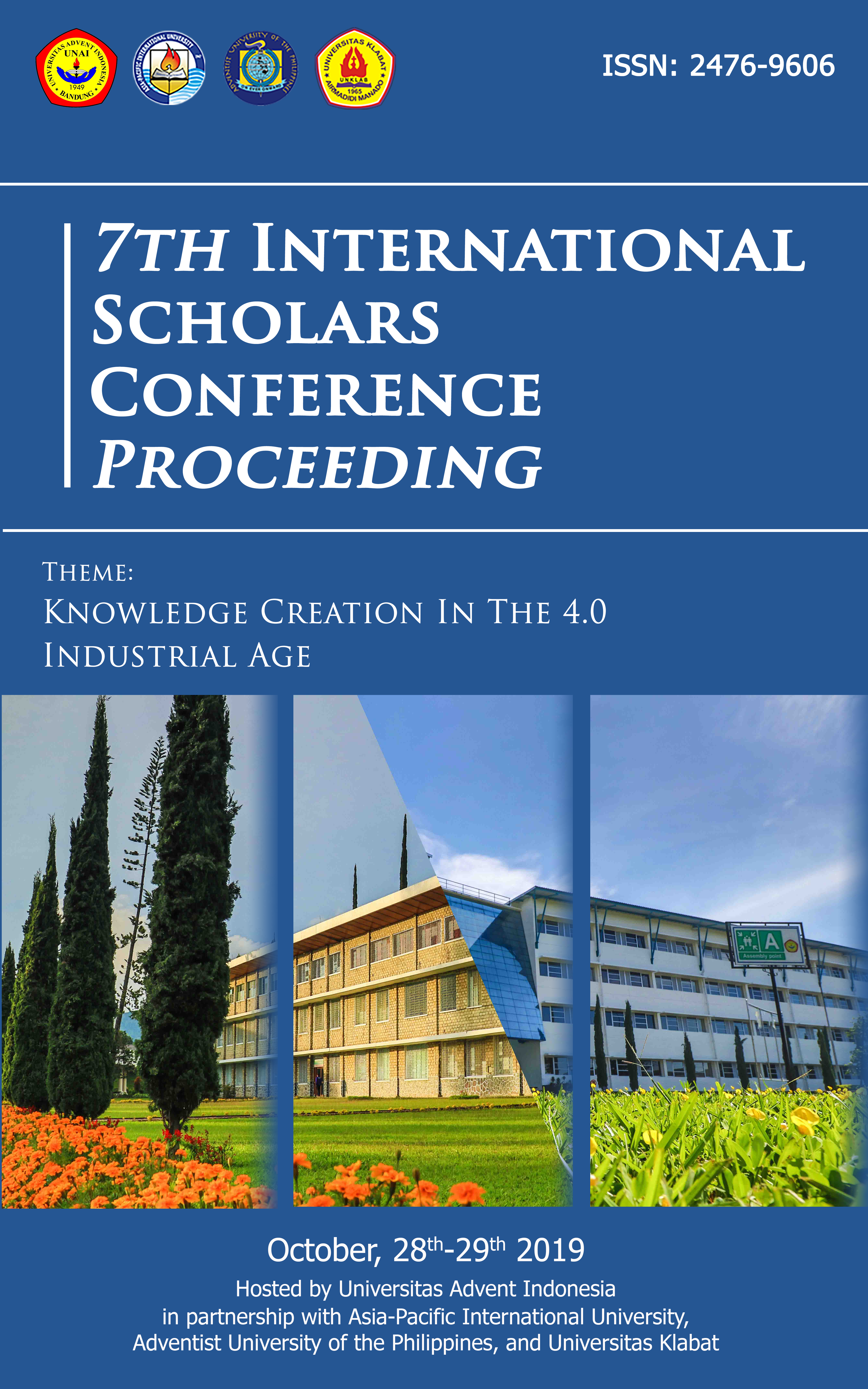 How to Cite
Greenz, W., & CADAO, C. (2019). Are Children Qualified Subjects for Baptism?. Abstract Proceedings International Scholars Conference, 7(1), 1927-1945. https://doi.org/10.35974/isc.v7i1.887
Copyright (c) 2019 Abstract Proceedings International Scholars Conference
This work is licensed under a Creative Commons Attribution-ShareAlike 4.0 International License.
Copyright © 2019 ISC Committee.