Mediating Role of Leadership Style on Organizational Culture and Total Quality Management
Teresita G. Belarmino

Adventist University of the Philippines
Keywords:
Organizational Culture, Leadership Style, Transformational Leadership Style, Transactional Leadership Style, Total Quality Management (TQM)
Abstract
Scholars consider leadership style as a powerful tool for improving school managers'commitment on total quality management (TQM), yet few studies have empirically examinedthe linkages on organizational culture, leadership styles, and TQM in tertiary institutions.This study determined the mediating role of leadership style on organizational culture andTQM. The researcher employed the descriptive correlational design to analyze the level oforganizational culture, the extent of leadership style as mediating variable, the extent of TQMin education as perceived by the respondents, and the relationship between those variablesamong school managers. There were 295 school managers from 13 tertiary institutions inAsia who responded to the study. The results of the study showed that the respondents havevery high practices of organizational traits of involvement, adaptability, consistency, andmission with an indirect effect on leadership style. The extent of the respondents' TQM ishigh on the following dimensions: a process-systems approach, customer-supplier focus,consistent quality leadership, continuous improvement and self-evaluation .The extent ofleadership styles in both transformational and transactional as practiced by managers is high.However, the organizational culture had no direct effect on TQM. Thus, leadership style fullymediates organizational culture and TQM. Further, the school managers are committed toTQM in education regardless of age, civil status, educational attainment, and years ofexperience. As a contribution to the mediating mechanism, the emerging model showed thattransformational and transactional being the components of leadership styles have loadings of.89 and .49, respectively. This means that the respondents' leadership style practices havecorresponding weights of 64.49% of transformational and 35.51% of transactional leadershipstyle to fully mediate on the relationship between organizational culture and TQM. Thisresearch therefore, indicates the significance of the mediating role of leadership style onorganizational culture and TQM in tertiary institutions. The outcome of this study shall beutilized as basis for conducting seminar-workshops and training programs. The study willcontribute to future research on other dimensions on OC, LS and moderating variables inrelation to TQM.
Downloads
Download data is not yet available.
References
Amanchukwu, R. N., Stanley, G. J., & Ololube, N. P. (2015). A review of leadership theories, principles and styles and their relevance to educational management.Scientific & Academic Publishing, 5(1).
Hill, C. W., Jones, G. R., & Schilling, M. A. (2015). Strategic management: An integrated approach(11th ed.). Cengage Learning.Canada, USA.
Hitt, M., Miller, C. & Colella, A. (2015). Organizational behavior: A strategic approach. John Wiley & Sons, NY.
Sternberg, R., Davis, E., Mason, A., Smith, R.(2015). Academic leadership in higher education: from the top down and the bottom up. Rowman & Littefield, Maryland.
Barr, V.C & Leeson, C. (2016). Quality and leadership in the early years: research, theory and practice. Sage Publications, Ltd. London
Erguvan, M. M. (2016). A framework for implementation of Total Quality Management in Georgian Higher Education Institutions in the context of International Back Sea University. Published Thesis: International Black Sea University.
Lussier, R. & Auchua, C. (2016).Leadership theory, application, & skill development. Cengage Learning. 20 Channel Center Street Boston, MA
Northouse, P. G. (2016). Leadership: Theory and practice (7th ed.). Thousand Oaks, CA: Sage.
Ravindran, N. & Dr. Kamaravel, R. K. (2016). Total quality management in education: Prospects, issues and challenges. Shanlax International Journal of Education, 4(2), 58-65.
Rothwell, W.,Stavros, J., Sullivan, R. (2016). Practicing organization development(4th ed.).John Wiley & Sons, Inc., USA.
Rowe, W. G. & Guerrero, L. (2016).Cases in leadership (4th ed.). Sage Publication, Inc.
Scandura, T. (2016). Essentials of organizational behavior: an evidence-based approach. Sage Publications, California.
Evans, J. R., & Lindsay, W. M. (2017). Managing for quality and performance excellence(10th ed.). Cengage Learning, Boston, MA, USA.
Gordon, J. (2017). The power of positive leadership. John Wiley & Sons, Inc. New Jersey, Canada.
Griffin, R., Phillips, J. & Gully, S. (2017). Organizational behaviour: Managing people and organizations. (12th ed.). Cengage Learning, United States.
Kaplan, L. & Owings, W. (2017). Organizational behavior for school leadership. Routledge Taylor and Francis Group, NY
Kouzes, J., &Posner B. (2017). The leadership challenge (6th ed.). John Wiley & Sons, Inc. Hoboken, New Jersey.
Omar, H. O. (2017). Transformational leadership in quality management. Missoula MT: University of Montana.
Palmer, I., Dunford, R. & Buchanan, D. (2017). Managing organizational change: Amultiple perspective approach. McGraw-Hill Education International Edition, NY
Powers, K. & Schloss, P. (2018). Organization and administration in higher education. New York, NY.
Daft, R. L. (2018). Leadership experience. Cengage Learning, New York.
Dess, G., McNamara, G., Eisner, A. & Lee, S.(2018). Strategic 9e management text & cases.
McGraw-Hill Education International Edition, New York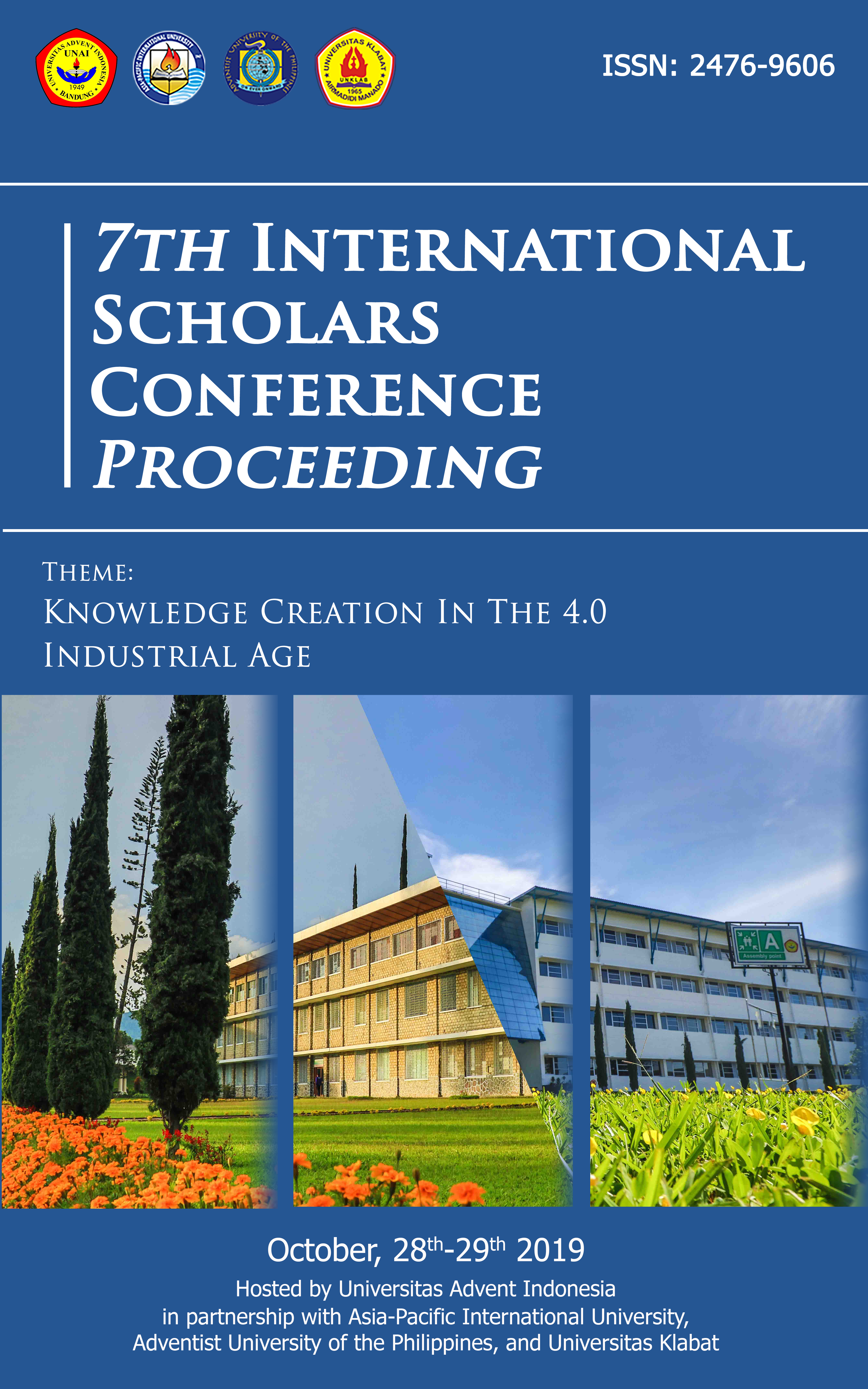 How to Cite
Belarmino, T. (2019). Mediating Role of Leadership Style on Organizational Culture and Total Quality Management. Abstract Proceedings International Scholars Conference, 7(1), 1517-1537. https://doi.org/10.35974/isc.v7i1.966
Copyright (c) 2019 Abstract Proceedings International Scholars Conference
This work is licensed under a Creative Commons Attribution-ShareAlike 4.0 International License.
Copyright © 2019 ISC Committee.