A Comparative Study on the Different Ethyl Alcohol Disinfection Methods on Dental Casts
Keywords:
prosthodontics, dental impressions, disinfectant, ethyl alcohol.
Abstract
Student clinicians are expected to encounter microorganisms during the process of the
patients' treatment that can cause various diseases. In the Dentistry's Prosthodontics clinic
manual, dental students should perform disinfection but no specific method was
recommended. This study utilized the True experimental research design to evaluate the
effectiveness of two ethyl alcohol disinfection methods (spray and immersion) in the
reduction of the bacterial colony count on dental casts and when running tap water is used to
rinse the dental casts. Informed consent from the 34 participants was first secured from each
of them. They were purposively selected based on their age and if they were partially
edentulous with at least ten teeth present in each arch. Sixty eight dental casts were produced
after the impression taking of both their maxillary and mandibular arches, 34 of which were
for the experimental group and 34 were for the control group. The Streaking Plate Technique
was used in determining the bacterial colony count on each dental cast before and after the
disinfection. The results were analyzed statistically using one-way ANOVA. Results revealed
that both the immersion and spray methods in which 70% ethyl alcohol was used as a
disinfectant, were found to be independently effective as compared with tap water rinsing
only in reducing the bacterial colony count of each dental cast. However, when the two ethyl
alcohol disinfection techniques were compared to each other, results showed that there were
no significant statistical differences between them when the ability to reduce the bacterial
colony count on dental casts was observed. From the conclusions, it is recommended that the
Dentistry students consider using either the immersion or spray method with 70% ethyl
alcohol as a disinfectant on dental casts. Further studies may also be done to test different
kinds of alcohols with various concentrations.
Downloads
Download data is not yet available.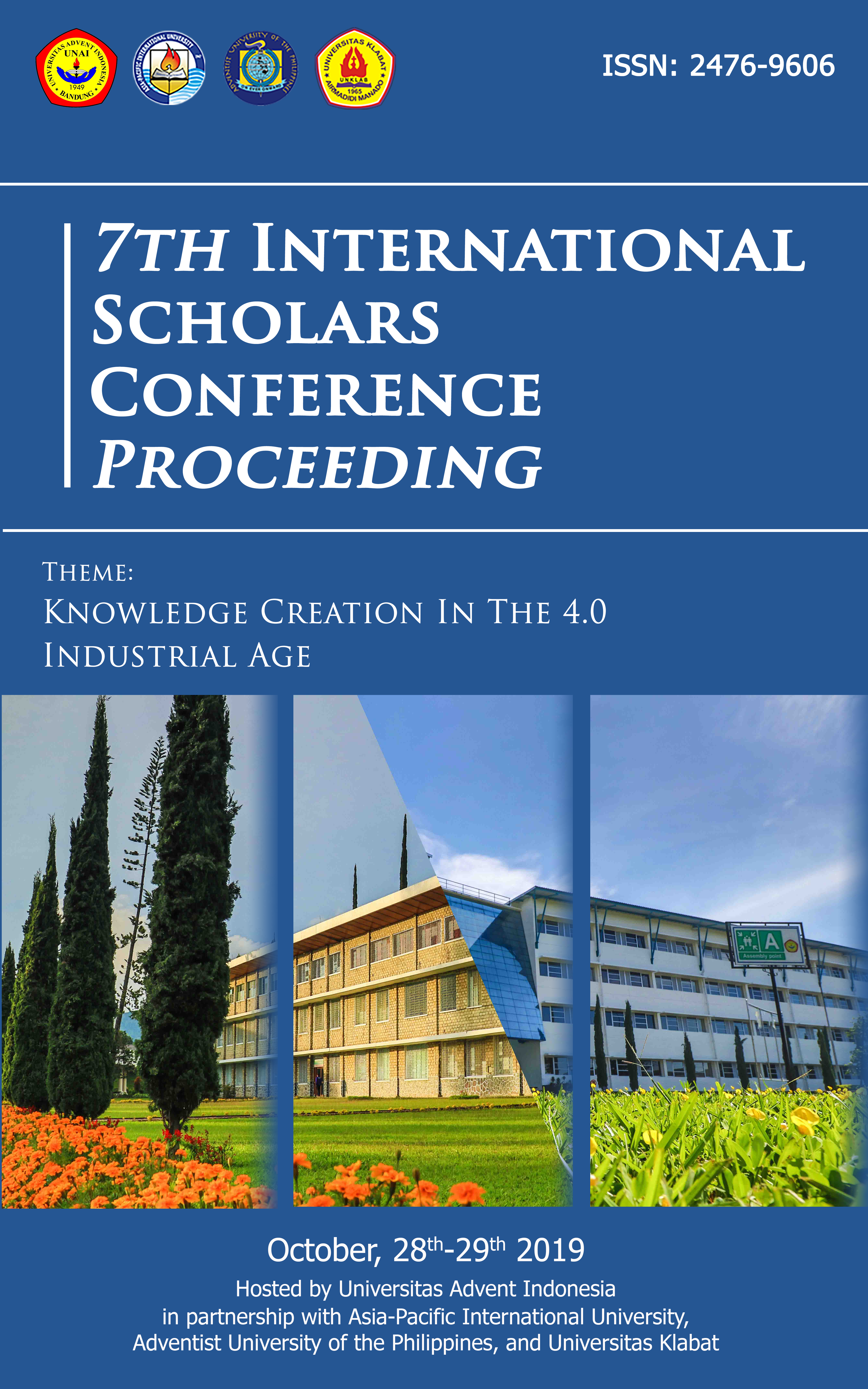 Downloads
How to Cite
Mendoza, D. S., Palad, C. J. D., Likot, M. L. R., Rodrigo, J. A. B., & Gatchalian, D. C. T. (2019). A Comparative Study on the Different Ethyl Alcohol Disinfection Methods on Dental Casts. Abstract Proceedings International Scholars Conference, 7(1), 288-296. https://doi.org/10.35974/isc.v7i1.969
License
Copyright © 2019 ISC Committee.