Sentiment Analysis of Customer Reviews in Zomato Bangalore Restaurants Using Random Forest Classifier
Bern Jonathan

Jay Idoan Sihotang

Fakultas Teknologi Informasi, Universitas Advent Indonesia

Stanley Martin

Fakultas Teknologi Informasi, Universitas Advent Indonesia
Keywords:
Sentiment Analysis, Random Forest, Precision Recall, Feature Selection
Abstract
Natural Language Processing is one part of Artificial Intelligence and Machine Learning tomake an understanding of the interactions between computers and human (natural) languages.Sentiment analysis is one part of Natural Language Processing, that often used to analyzewords based on the patterns of people in writing to find positive, negative, or neutralsentiments. Sentiment analysis is useful for knowing how users like something or not.Zomato is an application for rating restaurants. The rating has a review of the restaurantwhich can be used for sentiment analysis. Based on this, writers want to discuss the sentimentof the review to be predicted. The method used for preprocessing the review is to make allwords lowercase, tokenization, remove numbers and punctuation, stop words, andlemmatization. Then after that, we create word to vector with the term frequency-inversedocument frequency (TF-IDF). The data that we process are 150,000 reviews. After thatmake positive with reviews that have a rating of 3 and above, negative with reviews that havea rating of 3 and below, and neutral who have a rating of 3. The author uses Split Test, 80%Data Training and 20% Data Testing. The metrics used to determine random forest classifiersare precision, recall, and accuracy. The accuracy of this research is 92%. The precision ofpositive, negative, and neutral sentiment are 92%, 93%, 96%. The recall of positive, negative,and neutral sentiment are 99%, 89%, 73%. Average precision and recall are 93% and 87%.The 10 words that affect the results are: "bad", "good", "average", "best", "place", "love","order", "food", "try", and "nice".
Downloads
Download data is not yet available.
References
Breiman, L. (2001). Random Forest.
Farhadloo, M., & Rolland, E. (2016). Fundamentals of sentiment analysis and its applications. In Studies in Computational Intelligence (Vol. 639, hal. 1–24). https://doi.org/10.1007/978-3-319-30319-2_1
Ilieska, K. (2013). Importance of Customer Satisfaction. Diambil dari www.temjournal.com
Laksono, R. A., Sungkono, K. R., Sarno, R., & Wahyuni, C. S. (2019). Sentiment Analysis of Restaurant Customer Reviews on TripAdvisor using Naïve Bayes. 12th International Conference on Information & Communication Technology and System (ICTS) 2019, 54–59.
Liu, B. (2012). Sentiment Analysis and Opinion Mining. Morgan & Claypool Publishers.
Porntrakoon, P., & Moemeng, C. (2019). Thai sentiment analysis for consumer's review in multiple dimensions using sentiment compensation technique (SenSecomp). ECTI-CON 2018 - 15th International Conference on Electrical Engineering/Electronics, Computer, Telecommunications and Information Technology, 25–28. https://doi.org/10.1109/ECTICon.2018.8619892
Putraranti, N. D., & Winarko, E. (2014). Analisis Sentimen Twitter untuk Teks Berbahasa Indonesia dengan Maximum Entropy dan Support Vector Machine. IJCCS (Indonesian Journal of Computing and Cybernetics Systems), 8(1), 91–100. https://doi.org/10.22146/ijccs.3499
Samuel, Y. T., Hutapea, J. J., & Jonathan, B. (2019). Predicting the Timeliness of Student Graduation Using Decision Tree C4 . 5 Algorithm in Universitas Advent Indonesia. 12th International Conference on Information & Communication Technology and System (ICTS) 2019, 281–285.
Santoso, V. I., Virginia, G., & Lukito, Y. (2017). PENERAPAN SENTIMENT ANALYSIS PADA HASIL EVALUASI DOSEN DENGAN METODE SUPPORT VECTOR MACHINE. Jurnal Transformatika, 14(2), 72. https://doi.org/10.26623/transformatika.v14i2.439
Zhou, Y., Guo, J., Fu, L., & Liang, T. (2019). Research on Aero-Engine Maintenance Level Decision Based on Improved Artificial Fish-Swarm Optimization Random Forest Algorithm. Proceedings - 2018 International Conference on Sensing, Diagnostics, Prognostics, and Control, SDPC 2018, 606–610. https://doi.org/10.1109/SDPC.2018.8664905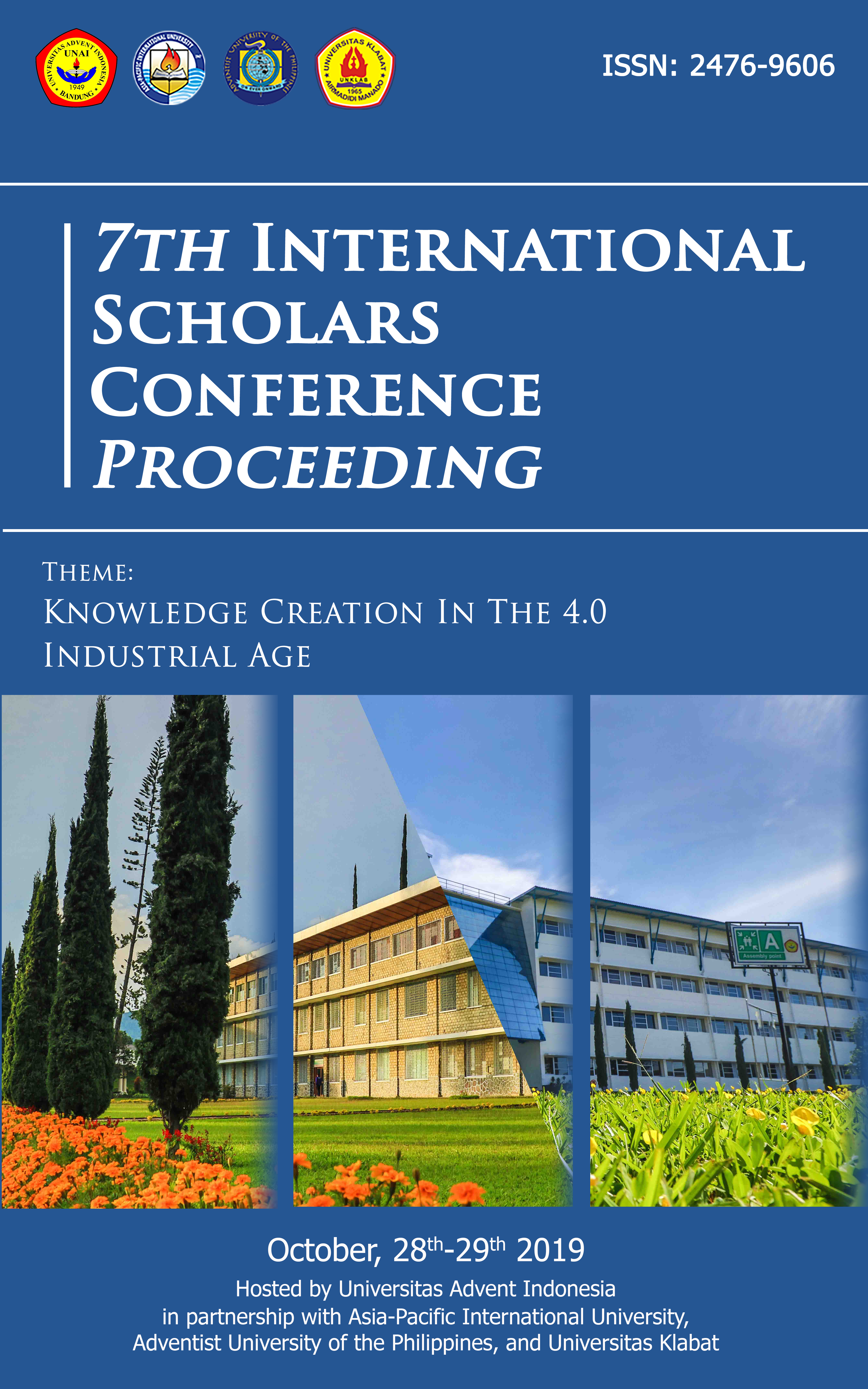 How to Cite
Jonathan, B., Sihotang, J., & Martin, S. (2019). Sentiment Analysis of Customer Reviews in Zomato Bangalore Restaurants Using Random Forest Classifier. Abstract Proceedings International Scholars Conference, 7(1), 1719-1728. https://doi.org/10.35974/isc.v7i1.1003
Section
Engineering & Technology
Copyright (c) 2019 Abstract Proceedings International Scholars Conference
This work is licensed under a Creative Commons Attribution-ShareAlike 4.0 International License.
Copyright © 2019 ISC Committee.