Design and Implementation of RFID Card Based Authentication Software in Universitas Advent Indonesia's Dining Room
Andrew Fernando Pakpahan

Fakultas Teknologi Informasi, Universitas Advent Indonesia
Keywords:
software development, authentication software, web-based application, rfid-based authentication
Abstract
Universitas Advent Indonesia is a boarding school that provides meal services to the studentswho live in the dormitory. However, not all of the students live in the dormitory, the studentscan opt to stay outside of the dormitory and stay in the campus' surroundings. Thus, it isnecessary to have a system that can differentiate which student is eligible to have meals in thecampus' dining room. Therefore, in this research we propose to use cards embedded with anRFID chip that can be authenticated using a card reader that connects to the university'sonline system to determine and record the students that have meals in the dining room.
Downloads
Download data is not yet available.
References
Agrawal, A., & Bansal, A. (2006). Online Attendance Management System Using RFID with Object Counter. International Journal of Information and Computation Technology, 3(3), 131-138.
Lahiri, S. (2005). RFID Sourcebook. US:IBM Press.
Pressman, R. (2010). Software Engineering: A Practitioner's Approach (7th ed.). New York, NY, USA: McGraw-Hill, Inc.
Shaibu, F. E., Ibrahim, T. E., & Ale, F. (2019). Design of an Electronic Student Identification System Using RFID. European Journal of Engineering Research and Science, 4(5), 45–49. doi: https://doi.org/10.24018/ejers.2019.4.5.1268
Sonar, P. M., Walke, S. S., & Bane, R. R. (2018). Student Smart Card. 2018 International Conference on Inventive Research in Computing Applications (ICIRCA), 1224–1228. doi: https://doi.org/10.1109/ICIRCA.2018.8597202
Utomo, M. R., Karna, N., & Mayasari, R. (2019). Perancangan Dan Implementasi Sistem Keamanan Parkir Dengan Fingerprint Pada Parkiran Telkom University. eProceedings of Engineering, 6(1), 980-987.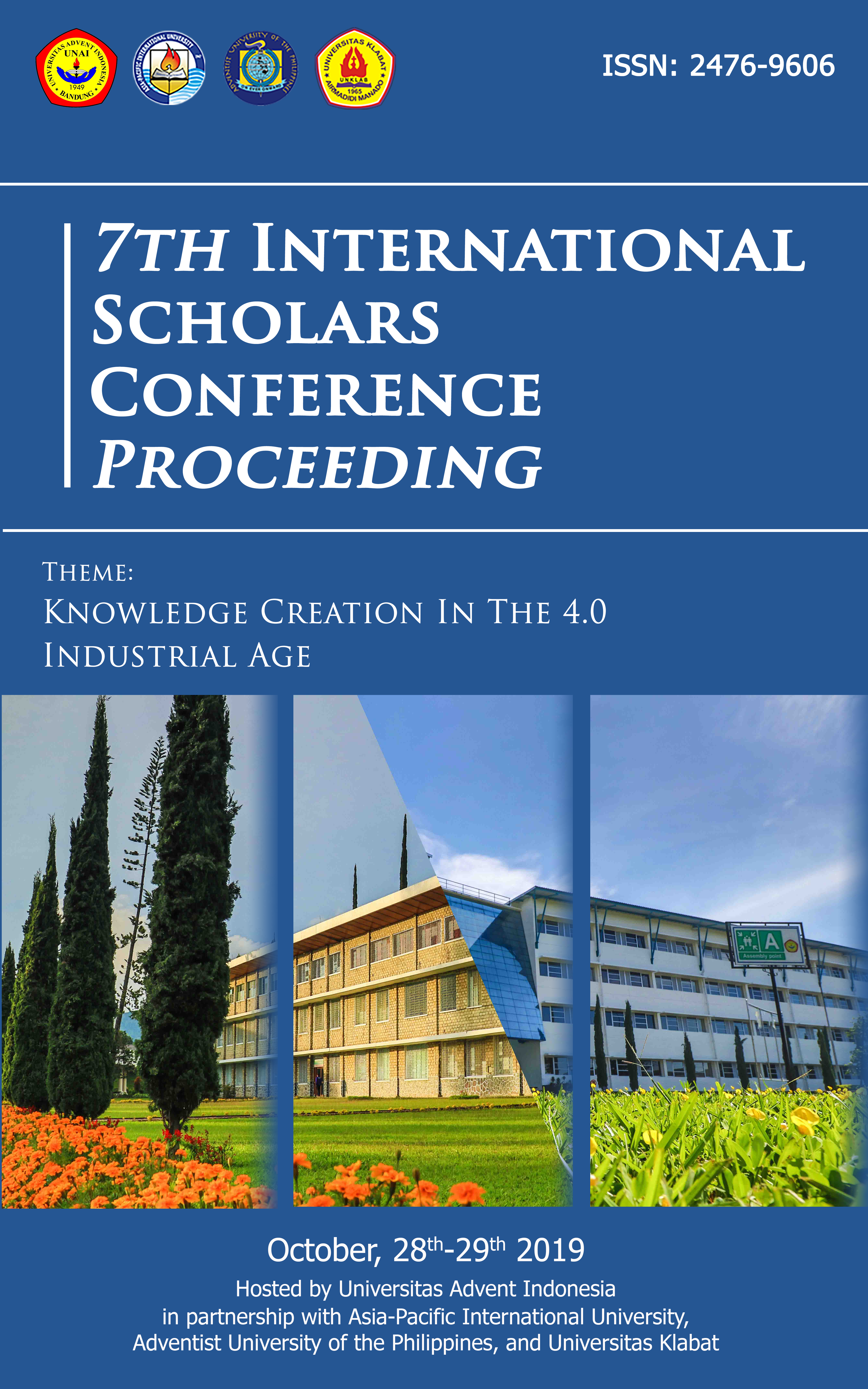 How to Cite
Pakpahan, A. (2019). Design and Implementation of RFID Card Based Authentication Software in Universitas Advent Indonesia's Dining Room. Abstract Proceedings International Scholars Conference, 7(1), 1794-1800. https://doi.org/10.35974/isc.v7i1.1975
Section
Engineering & Technology
Copyright (c) 2019 Abstract Proceedings International Scholars Conference
This work is licensed under a Creative Commons Attribution-ShareAlike 4.0 International License.
Copyright © 2019 ISC Committee.