Thai Students' Motivation To Speak English Outside The Classroom at Asia-Pacific International University
Keywords:
Speaking English, Speaking English Outside The Classroom, Motivation, Demotivating
Abstract
The purposes of this study were to explore the factors that motivated and those that
discouraged students from speaking English outside of the classroom at Asia-Pacific
International University, Mauk Lek Campus. The university offers undergraduate programs
in both English and Thai medium. The majority of Thai students who were enrolled in both
programs notably lived in the University dormitories, which exposed them to students from
32 different countries, yet were still hesitant to speak English.
Using the convenience sampling method, 197 students were selected to participate in this
study. A descriptive quantitative method and a self-administered questionnaire were used to
collect the data.
The findings reveal that motivation for speaking English outside the classroom was mainly
for instrumental motivational reasons (M=4.17, SD=0.59), followed by integrative
motivational reasons (M=3.74, SD=0.67). Less clear reasons were intrinsic motivation
(M=3.41, SD=0.75) and extrinsic motivation (M=3.32, SD=0.82) motivations. The study also
reported that factors such as inadequate vocabulary to speak effectively, insufficient
knowledge of English grammar, and inability to speak English fluently and continuously,
were perceived as hindering them from speaking English outside the classroom. Lastly, the
study found statistically significant differences at the 0.05 level in instrumental motivation,
intrinsic motivation, and extrinsic motivation when compared with gender, faculty, class
status, program of study, and period of learning.
The recommendations for future research threefold: to study learning approaches to a variety
of vocabularies which would enhance students" communication outside of the classroom; to
study participants from other nationalities; and to use a larger sample using other types of
sampling and data collection methods.
Downloads
Download data is not yet available.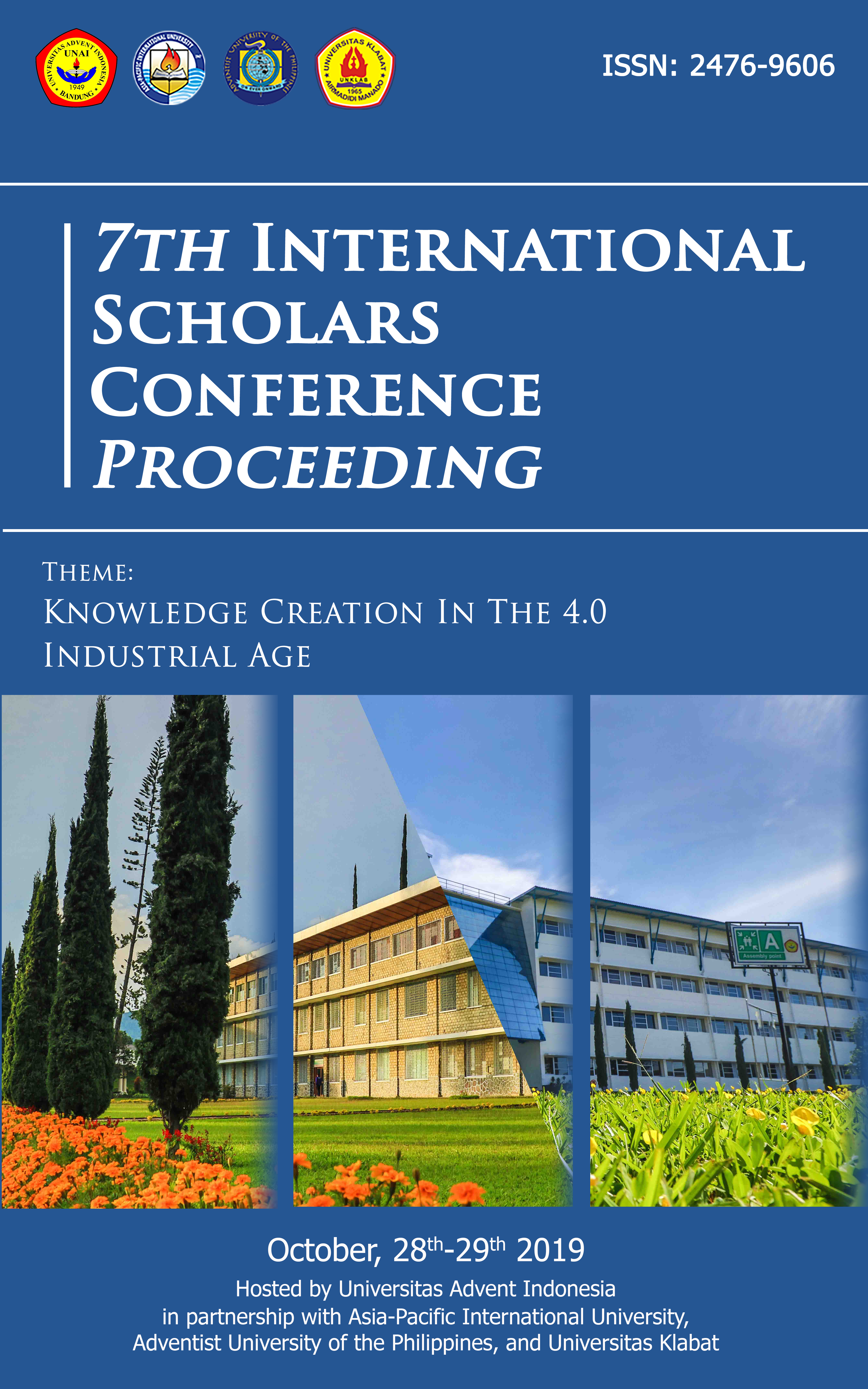 Downloads
How to Cite
Lansri, S., & Katenga, J. E. (2019). Thai Students' Motivation To Speak English Outside The Classroom at Asia-Pacific International University. Abstract Proceedings International Scholars Conference, 7(1), 1538-1557. https://doi.org/10.35974/isc.v7i1.992
License
Copyright © 2019 ISC Committee.