ANALISIS AJARAN KITAB DANIEL PASAL 4 PENGAKUAN RAJA NEBUKADNEZAR TENTANG KUASA ALLAH DANIEL
Abstract
Overcoming pride and being humble is a desire that cannot be achieved through
humanitarian conditions. Humility is a goal that is difficult to understand. When you
think you have it when it also disappears. But God can give power to overcome pride
and live humility. God can turn every temptation of pride into an opportunity to give
thanks.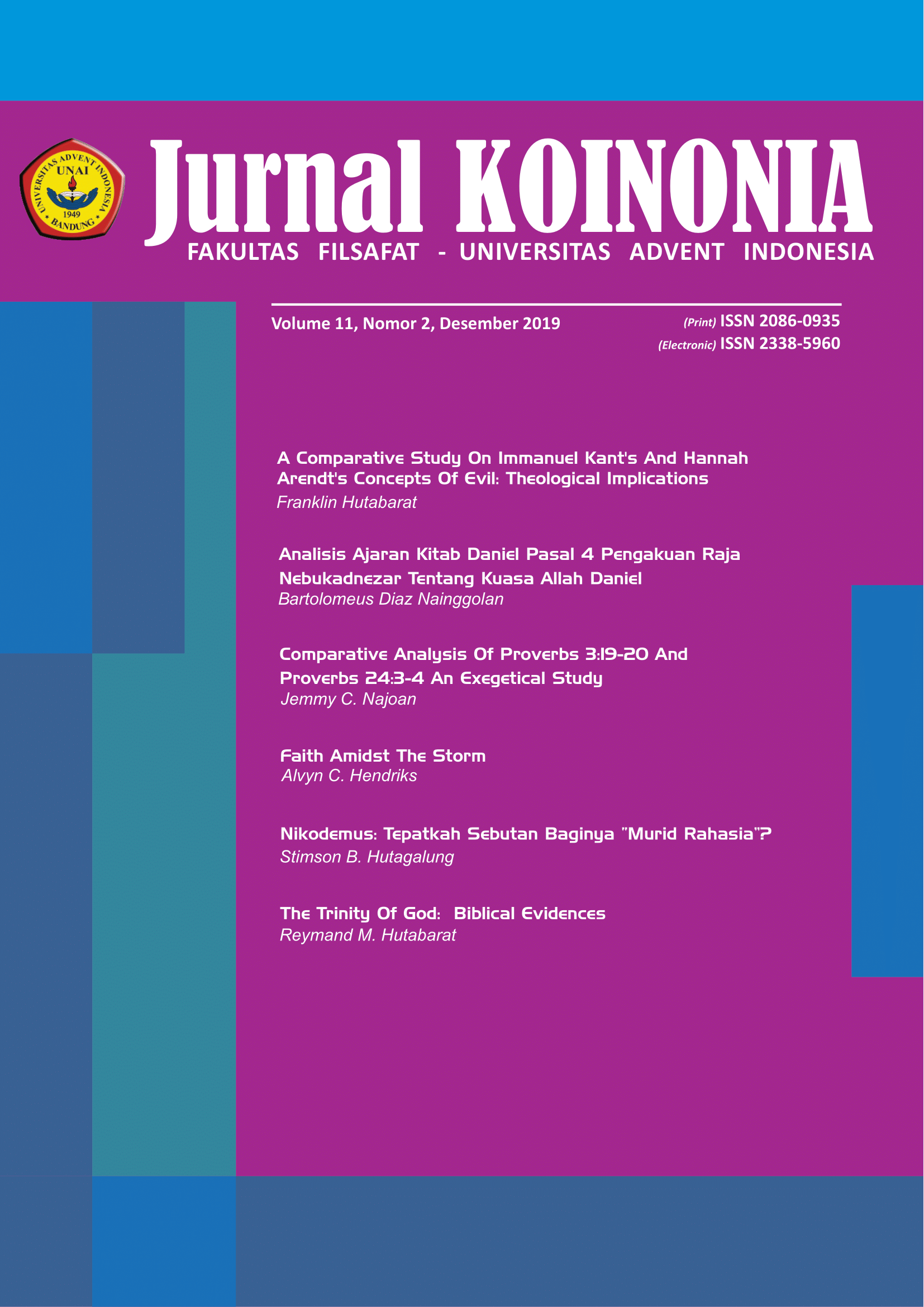 Downloads
How to Cite
Nainggolan, B. D. (2019). ANALISIS AJARAN KITAB DANIEL PASAL 4 PENGAKUAN RAJA NEBUKADNEZAR TENTANG KUASA ALLAH DANIEL. Jurnal Koinonia, 11(2), 11-22. Retrieved from https://jurnal.unai.edu/index.php/koinonia/article/view/2350