CHARACTERISTICS OF JOSHUA AS A LEADER
Abstract
Leadership is one aspect that the world needed right now. As a Christian, biblical
leadership can be found in the bible in numerous characters. Christian leadership is
an aspect that is rare and profound in this day and age. Mrs. White even stated about
characteristics of the people who can stand for the right in the midst of a messy
world. Mrs. White said, "the greatest want of the world is the want of men—men
who will not be bought or sold, men who in their inmost souls are true and honest,
men who do not fear to call sin by its right name, men whose conscience is as true to
duty as the needle to the pole, men who will stand for the right though the heavens
fall."1
The Bible mentions many people who possessed this trait of leadership, such as
Joseph, Daniel, Paul, even Jesus Christ our Lord and Savior, but the concentration of
this article is the man who succeeded Moses, which was Joshua.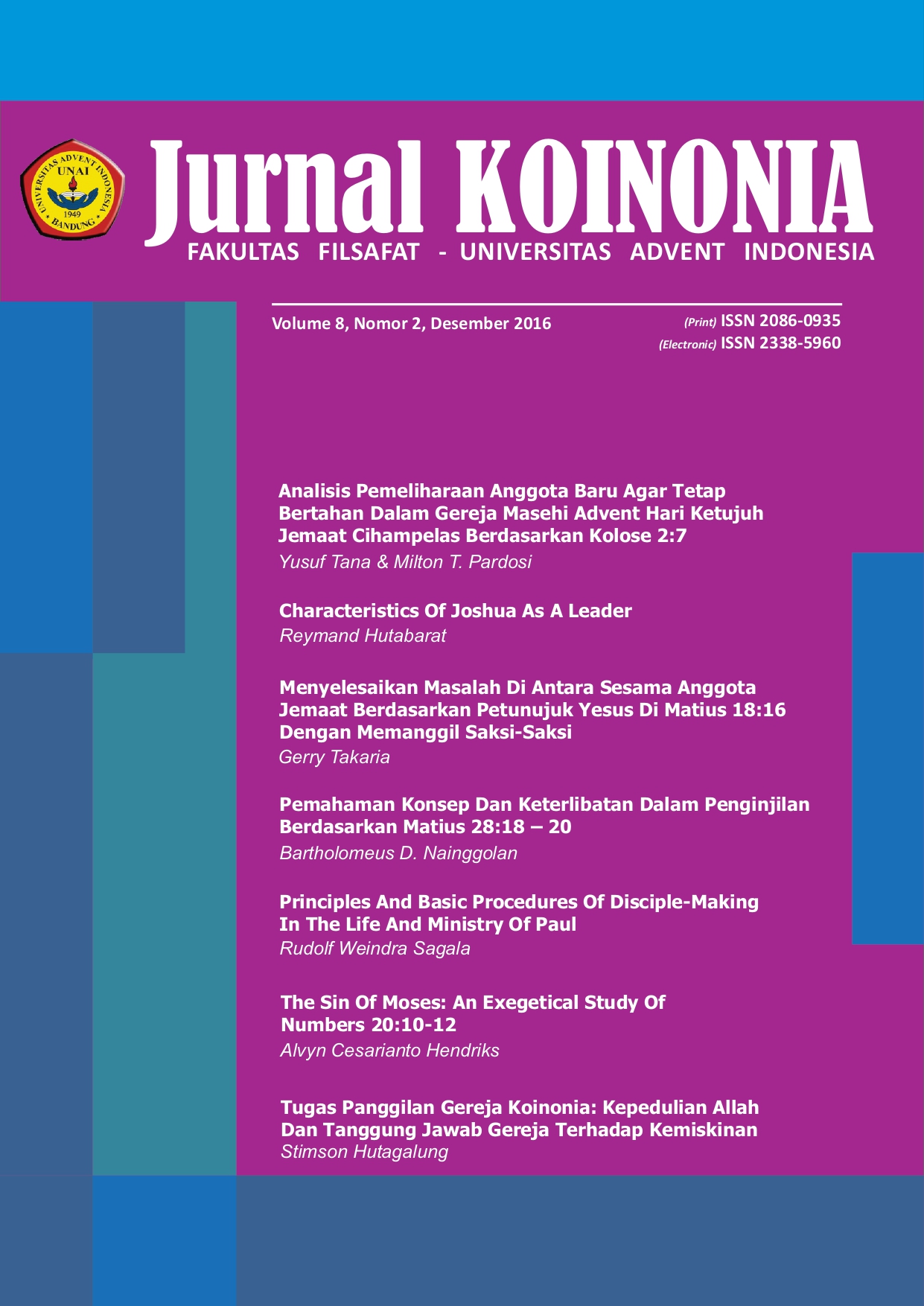 Downloads
How to Cite
Hutabarat, R. M. (2016). CHARACTERISTICS OF JOSHUA AS A LEADER. Jurnal Koinonia: Fakultas Filsafat Universitas Advent Indonesia, 8(2), 19-24. https://doi.org/10.35974/koinonia.v8i2.2271
Section
Kepemimpinan dan Pendidikan Kristen