MENYELESAIKAN MASALAH DI ANTARA SESAMA ANGGOTA JEMAAT BERDASARKAN PETUNUJUK YESUS DI MATIUS 18:16 DENGAN MEMANGGIL SAKSI-SAKSI
Abstract
Jesus gave the right steps in resolving conflicts among the people of God. The
second phase after meeting privately is to call witnesses who can help resolve the
problem. There are two types of witnesses who need to be considered to help solve
those problems, the first witnesses are those regarded as wise, trustworthy, impartial
and have the motivation to help in resolving the problem, and the second witness is
one who sees or record an event that never happened and honestly, impartially and
dared to tell the truth.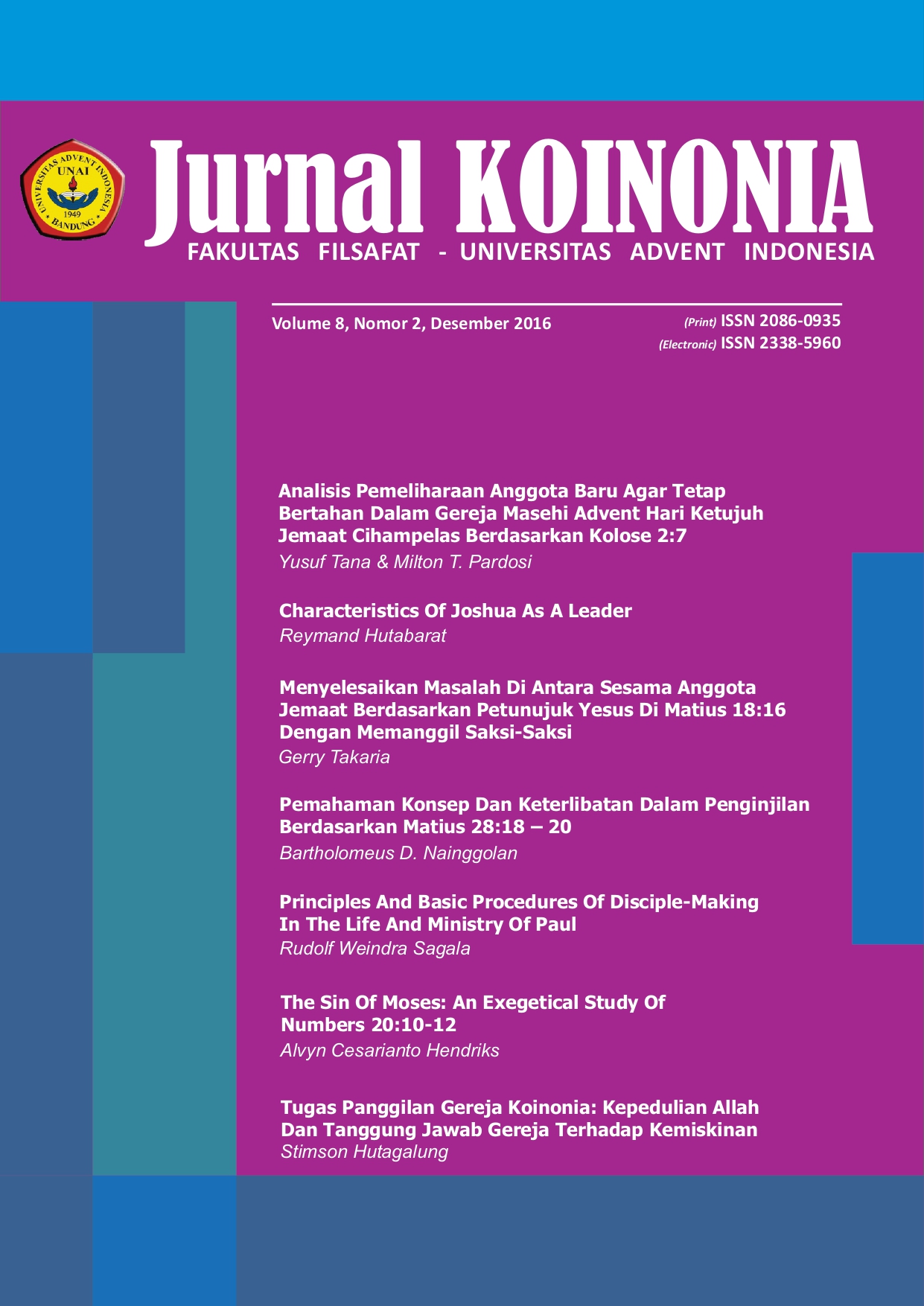 Downloads
How to Cite
Takaria, G. (2016). MENYELESAIKAN MASALAH DI ANTARA SESAMA ANGGOTA JEMAAT BERDASARKAN PETUNUJUK YESUS DI MATIUS 18:16 DENGAN MEMANGGIL SAKSI-SAKSI. Koinonia Journal, 8(2), 25-34. https://doi.org/10.35974/koinonia.v8i2.2272
Section
Pastoral Counselling