ANALISIS TEOLOGIS HUBUNGAN KESEHATAN TUBUH DENGAN KESELAMATAN BERDASARKAN 1 TESALONIKA 5:23
Abstract
The term "qadash" is derived from the root word qad which its basic definition is "to
cut off" the use of this term in a religious perspective pointing to the meaning of "the
separation that connects with God to a special position, which is union or
communion with Him."
Man is a sinful creature and full of shortcomings, only God is perfect and never
wrong. In Greek, the original language of the New Testament, the word perfect is
teleios, which also means purpose. If that purpose has been reached, the teleios
becomes perfect. In other words, for the Greeks, perfection means functioning.
The translated word "without blemish" is amomos in Greek which describes how a
Christian looks like before God. It corresponds to the animal sacrifices that are
worthy to be sacrificed to God. The Christian life must be as such that it can be
offered as the blameless animal sacrifice to God.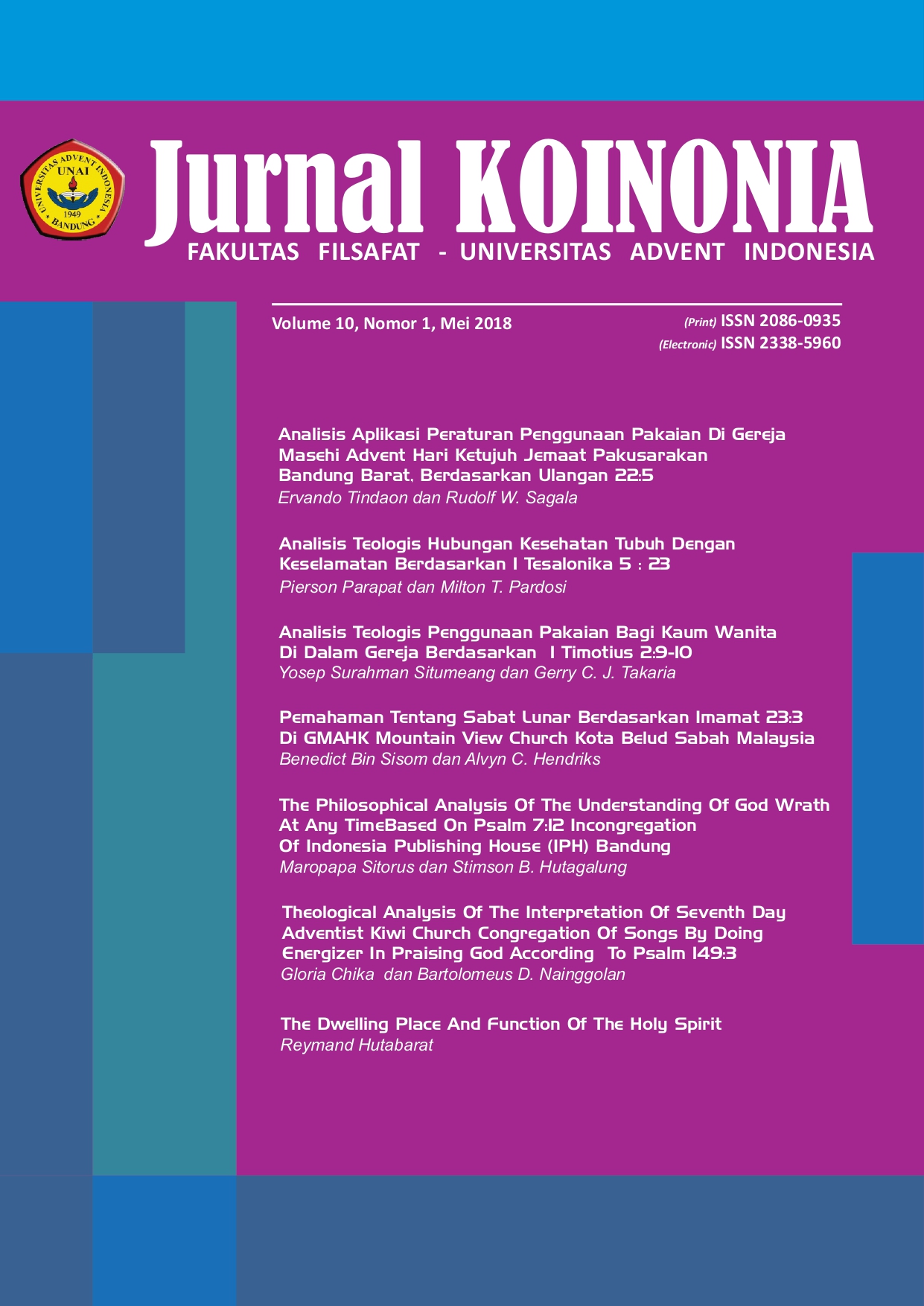 Downloads
How to Cite
Parapat, P., & Pardosi, M. T. (2018). ANALISIS TEOLOGIS HUBUNGAN KESEHATAN TUBUH DENGAN KESELAMATAN BERDASARKAN 1 TESALONIKA 5:23. Jurnal Koinonia: Fakultas Filsafat Universitas Advent Indonesia, 10(1), 21-42. https://doi.org/10.35974/koinonia.v10i1.2285