Clinical Diagnosis of Business Organization (NZD Manuka Health and Beauty Products) in the Philippines: A Qualitative Study
ENOCH ASUAH-DUODU

ADVENTIST UNIVERSITY OF THE PHILIPPINES

Masika Kabuyaya

Adventist University of the Philippines

Gizelle Lou Cabahug-Fugoso

Adventist University of the Philippines

Sechelle, P. Smith

Adventist University of the Philippines
Keywords:
clinical diagnosis, business organization, organizational threat
Abstract
There is the quest for sustainable eradication of threats to enhance the health of organizations. This study's curiosity is to tackle the concept of determining how an organization diagnoses the threats in its environment. This study is qualitative research and content analysis method has been adopted by the researcher. The research design of content analysis is used to create inferences from papers and observations. Permission was sort from three people before the interview, through video recording. The recorded video interview data was transcribed by an expect transcriber, and were analyzed, and interpreted by the researcher. The study revealed that effective clinical diagnosis that leads to changes requires a sense of urgency, the establishment of a strong team of change agents. The development of a vision and strategy through careful and well-thought-out planning, and the communication of the vision for change to the business organization, as well as the empowerment of team members to help and participate in change initiatives, and the generation of shifts. The members of the organizations may not have a mutual perspective on the organizational diagnosis. Therefore, the onus rest on professionals to consider obtaining data from various sources and consider this in their diagnosis and procedures. The study recommends that different quantitative methods can be used to diagnose business organizations.
Downloads
Download data is not yet available.
References
Beggs, J. (2019) What Constitutes a Competitive Market? Retrieved from:
https://www.thoughtco.com/introduction-to-competitive-markets-1147828.
Church, A., A. (2017), The Art and Science of Evaluating Organization Development
Interventions. Retrieved from:
https://www.researchgate.net/publication/315777556_The_Art_and_Science_of_Eval
uating_Organization_Development_Interventions.
DeRosa, D. (2017) Preparing for Change: 2018 Organizational Development Trends. Retrieved
from: https://www.business2community.com/leadership/preparing-change-2018-
organizational-development-trends-01957132.
Furgoch, K. (2016) Organizational diagnosis: what you need to know and why we need help
from organizations. Retrieved from:
https://www.cphrmb.ca/news/289780/Organizational-Diagnosis-What-You-Need-to-
Know-and-Why-Organizations-Need-Our-Help.htm.
Glassdoor Team (2016) Learn From the Best: How Walmart Builds Its Corporate Culture.
Retrieved from: https://www.glassdoor.com/employers/blog/learn-best-walmartbuilds-
corporate
culture/?nabe=6392912005562368:1&utm_referrer=https%3A%2F%2Fwww.bing.co
m%2Fsearch%3Fq%3Dculture%2Bis%2Bthe%2Borganization%2Band%2Bits%2Bp
eople%2527s%2Bfundamental%2Bvalues.%26form%3DEDGEAR%26qs%3DPF%2
cvid%3Dfd9ce7d88f8646dc85d1ebd1f2e6a598%26cc%3DUS%26setlang%3Den-
US%26elv%3DAXK1c4IvZoNqPoPnS%2521QRLOONQr3wXynDVAe22bPja0eyro
biISLOhFmH3Tq183*g5LuHwDRWTusqnjZJ4MSZBxH8OwGVm6hMsHZuJZfzkX
E1%26PC%3DLCTS.
Glover, J. & Friedman, H. (2015). Transcultural Competence, Washington, DC: American
Psychological Association.
Kalokerinos, E., K., Hippel, C., V., & Zacher, H. (2014) Is Stereotype Threat a Useful
Construct for Organizational Psychology Research and Practice?. Industrial and
organizational psychology. Retrieved from:
tttps://onlinelibrary.wiley.com/doi/pdf/10.1111/iops.12167.
Kam, R. (2019) The Biggest Threat To Data Security? Humans, Of Course. Retrieved from:
https://iapp.org/news/a/the-biggest-threat-to-data-security-humans-of-course/.
Kotsbak, J. (2017) What is the difference between growth and adaptation? Retrieved from:
https://www.quora.com/What-is-the-difference-between-growth-and-adaptation.
Macias, A., S., & Pugliese, V., A. (2018). La Didáctica en la Investigación Administrativa en
la Educación Superior, desde un Enfoque Sociocultural. Retrieved from:
https://www.researchgate.net/publication/330075702_La_Didactica_en_la_Investigac
ion_Administrativa_en_la_Educacion_Superior_desde_un_Enfoque_Sociocultural.
McFillen, J., M. & O'Neil, D., A. (2015), Organizational Diagnosis: An Evidence-based
Approach. Journal of Change Management.
Morrison, M. (2018) Organizational Diagnosis and Development. Retrieved from:
https://rapidbi.com/organizationaldiagnosisanddevelopment/.
MSG(2019) on the Role of HR Consulting in Redesigning Organizational Structure. Retrieved
from: https://www.managementstudyguide.com/role-of-hr-consulting-in-redesigningorganizational-
structure.htm.
Munk, C., W. (2012), Why a Local Economy's Strength Is Critical to Small-Business Success
(Infographic). Retrieved from: https://www.entrepreneur.com/article/224986.
Reyes, L. (2015) Why OD Intervention Fails. Retrieved
from:https://www.linkedin.com/pulse/why-od-intervention-fails-leonida-reyes.
Rodriquez, G. (2017) Importance of Employee Performance in Business Organizations.
Retrieved from: https://bizfluent.com/about-7601772-importance-employeeperformance-
business-organizations.html.
Scheepers, C. et al. (2014) Nedbank: Transformational leadership in sustainable turnaround.
London, ON, Canada: Ivey Publishing, Ivey Business School, W14219.
Schiff, J., L. (2015). 6 biggest business security risks and how you can fight back. Retrieved
from from: https://www.cio.com/article/2872517/6-biggest-business-security-risksand-
how-you-can-fight-back.htm
SHRM(2018) Understanding and Developing Organizational Culture. Retrieved from:
https://www.shrm.org/ResourcesAndTools/tools-andsamples/
toolkits/Pages/understandinganddevelopingorganizationalculture.aspx.
Tushman, M. et al. (2014) Houston, We Have a Problem: NASA and Open Innovation (A).
Harvard Business School, 9 414-044.
Zurich Insurance Group (2018) How businesses can manage global risks 2018: Retrieved from
https://www.zurich.com/en/knowledge/articles/2018/01/the-global-risks-report-2018-
executive-summary.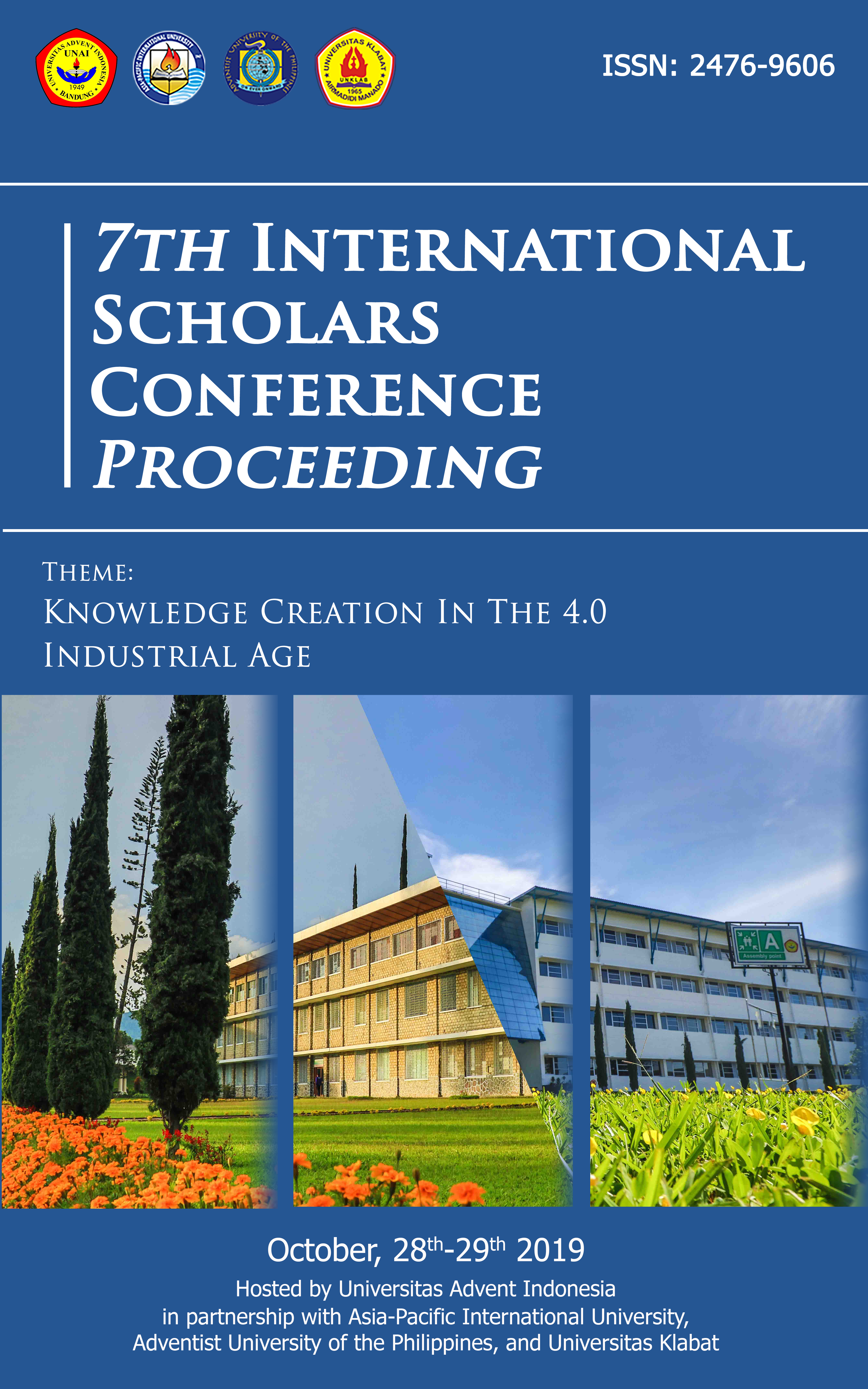 How to Cite
ASUAH-DUODU, E., Kabuyaya, M., Cabahug-Fugoso, G., & Smith, S. (2019). Clinical Diagnosis of Business Organization (NZD Manuka Health and Beauty Products) in the Philippines: A Qualitative Study. Abstract Proceedings International Scholars Conference, 7(1), 1162-1174. https://doi.org/10.35974/isc.v7i1.1093
Section
Business & Governance
Copyright (c) 2019 Abstract Proceedings International Scholars Conference
This work is licensed under a Creative Commons Attribution-ShareAlike 4.0 International License.
Copyright © 2019 ISC Committee.