TUGAS PANGGILAN GEREJA KOINONIA: KEPEDULIAN ALLAH DAN TANGGUNG JAWAB GEREJA TERHADAP KEMISKINAN
Abstract
Injustice will bring social problems, especially in terms of economy. This will bring
up the poverty and misery in the midst of society. The Church played important role
in overcoming poverty and also become one of the responsibilities of Jesus'
followers. Christianity must concern and caring to the poor and suffer and should
play an active role in overcoming the problem of poverty due to the accountability in
last judgement. Churches in the world, including Seventh-day Adventist Church,
take responsible to reduce poverty problem.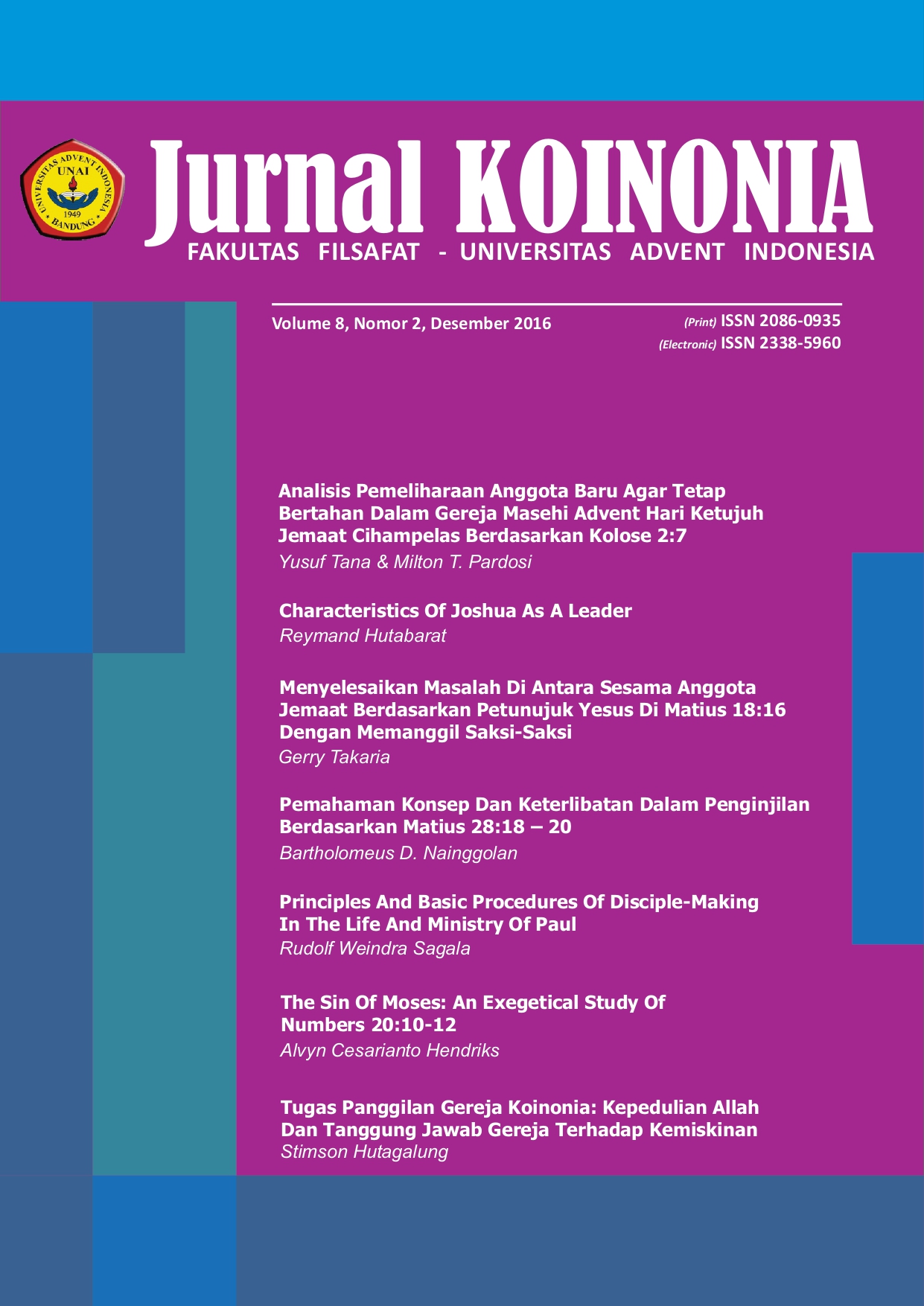 Downloads
How to Cite
Hutagalung, S. (2016). TUGAS PANGGILAN GEREJA KOINONIA: KEPEDULIAN ALLAH DAN TANGGUNG JAWAB GEREJA TERHADAP KEMISKINAN. Jurnal Koinonia, 8(2), 93-102. https://doi.org/10.35974/koinonia.v8i2.2276
Section
Pastoral Counselling